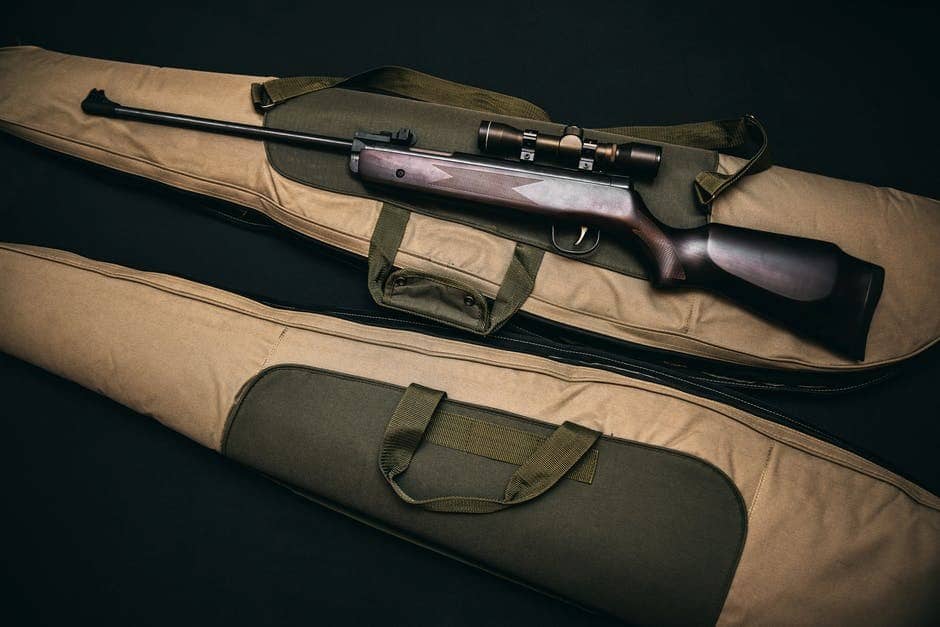 Compared to a lot of other states, Kentucky is a fairly permissive state when it comes to owning and carrying a firearm.
You're not required to register your firearm in this state, which is great news for Kentuckian gun owners. However, that doesn't mean there are zero gun laws. In this article, we're going to cover the most important gun laws in Kentucky you should be aware of as a gun owner in 2019.
If you're a firearm enthusiast or even if you're just thinking about purchasing your first piece, it's important to familiarize yourself with Kentucky gun regulations that pertain to ownership. This way, you won't unintentionally get yourself into any kind of trouble with the law.
Purchasing a Gun in Kentucky
If you're looking to purchase a gun in Kentucky, the good news is that there is no permit or license required. This is true no matter what kind of gun you're considering, whether it's a rifle, handgun or shotgun.
The laws of Kentucky state that residents of the Commonwealth who are citizens of the United States have the right to purchase any type of firearm. They can be purchased from a variety of different parties including:
Manufacturers
Licensed dealers
Unlicensed individuals
Collectors
Importers
Are There Limitations on Who Can Buy a Gun in Kentucky?
Even though the laws involving the sale of guns is fairly permissive in Kentucky, there are some limitations on who can buy a gun in the Commonwealth. For example, the sale or transfer of a firearm to a known felon is against the law, and someone who violates this law can be charged with a misdemeanor.
In order for a person to purchase a handgun, they have to be at least 18 years old. In some situations, a minor can use a handgun, such as for target shooting, competition shooting or shooting on private property with the permission of an adult. In Kentucky, there isn't a minimum age for purchasing a shotgun or rifle.
What Kind of Guns Can You Buy in Kentucky?
There aren't restrictions on the types of guns you can purchase in Kentucky. "Machine guns" can be legally sold and purchased here as long as this is done in compliance with federal laws and regulations.
Replica or antique firearms are treated as any other type of firearm. When buying or selling any type of gun in Kentucky, it's illegal to do anything to mar or destroy the serial number. This number should not be removed, defaced or covered.
Can You Carry a Gun in Public in Kentucky?
Since the laws regulating guns in Kentucky aren't strict, carrying a gun in public places is usually allowed. One thing to keep in mind is that you're not allowed to carry a weapon into an establishment where the primary purpose is the sale of alcohol.
You are allowed to carry your weapon into a restaurant as long as there is no sign stating that no weapons are allowed. Government employers may also ban firearms from the workplace.
Both loaded and unloaded firearms can be carried in a vehicle as long as you aren't prohibited from carrying a weapon because of any other state or federal law. If you're carrying a weapon in your vehicle, it has to be stored in a closed compartment that was installed as part of the vehicle by the manufacturer such as a center console or glove compartment. It's not required that this closed compartment be locked.
Concealed Carry Licenses
Since open carry is legal under most circumstances, Kentucky laws mostly focus on concealed carry. There are many residents in Kentucky who have a concealed carry weapons (CCW) license. In order to protect your right to bear arms and prevent any kind of legal problems involving a concealed weapon, it's important to understand the laws involving these licenses.
The concealed carry license in Kentucky is actually called a concealed carry deadly weapon (CCDW) license, because it covers other deadly weapons besides guns, including brass knuckles, clubs, and knives. To apply for this license, you have to be a resident of Kentucky for at least six months.
Requirements for a Concealed Carry License
There are some requirements that you must satisfy in order to obtain a CCDW license in Kentucky. You must complete an application as well as a firearms safety course. The firearms safety course includes a marksmanship test in which you must prove you can hit the target at least 11 out of 20 times. The instructor will grade you on a pass-fail basis.
The application takes up to sixty days to process. If you succeed in obtaining a CCDW license, it's good for five years. After five years, it will need to be renewed. If it expires and more than six months pass, you would need to start the application process again to get the license back.
Carrying a Concealed Weapon in Kentucky
Once you have a CCDW license, it's legal for you to carry a concealed weapon in your vehicle and in state parks. There are places that you aren't permitted to carry your concealed weapon even with the CCDW license. Some of these places include:
Sherriff's office or police station
Prison, jail or detention facility
Courthouse or courtroom
Elementary or secondary school
Daycare center or other child-care facilities
Meeting of a governing body of a special district, municipality or county
Any establishment primarily devoted to the sale of alcoholic beverages
Anywhere that carrying firearms is prohibited by federal law
If you leave the Commonwealth, there are quite a few states that honor a CCDW from Kentucky. At the same time, there are several states that don't honor this license. So, before you travel with any type of weapon or your CCDW, find out for sure whether you're permitted to carry your weapon using your CCDW license.
Gun laws in Kentucky are fairly liberal, but it's important to know where you can and can't carry either an open weapon or a concealed weapon. Choosing to carry a concealed weapon is a right, but it also requires taking responsibility for knowing what's legal and what isn't.