In this section we cover all the top gun accessories for your needs. Everything from cleaning kits to belts we got a great review written by one of our expert writers to help you find the best products.
Talking care of your gun and having the right gear is just as important as selecting the right firearm for your needs. Quality gun accessories will help you increase the longevity of your gun, protect it from use and mostly importantly – ensure that it functions safely.
When it comes to shooting we advise everyone to spend time finding quality eyewear and protective earguards. These days there is so much garbage on the market you need to take time to find the best equipment possible.
All our reviews are the results of thousands of hours of shooting and practice. All the products we recommend have been used by either Chris, Will or Sam.  If you have any other products or areas you'd like us to review or take a look at please contact us.
---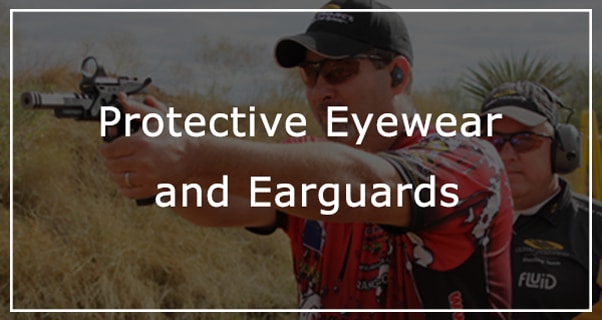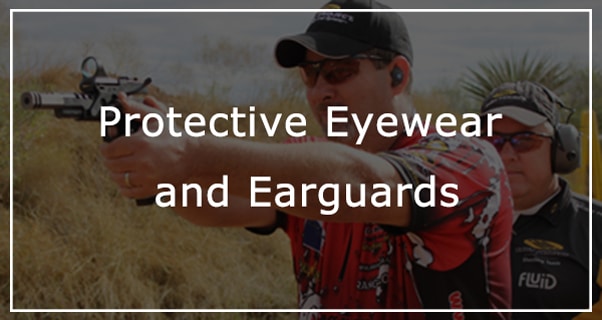 Best Shooting Glasses – In this great review, Chris breaks down the top ten brands of shooting glasses.  A couple of the brands we reviewed are Wiley, Oakley and Tombstone. We broke this review down into a few different categories : glasses for duck hunting, target shooting, range shooting and automatic weapons.
Best Shooting Ear Protection – Protecting your ears is shooting safety 101. It's still amazing how many people opt to use crappy protective gear when shooting. This is your hearing we are talking about and long term damage to your ears is a very real concern. I strongly advise anyone who is looking for ear protectors for shooting to read our in-depth review.
Best Earplugs for Shooting – Just like the regular ear-guards, earplugs offer another level of protection. You can use this in conjunction with regular shooting earwear or as a stand alone item on smaller caliber weapons.
---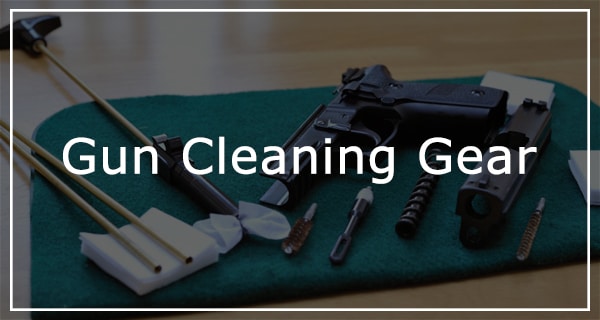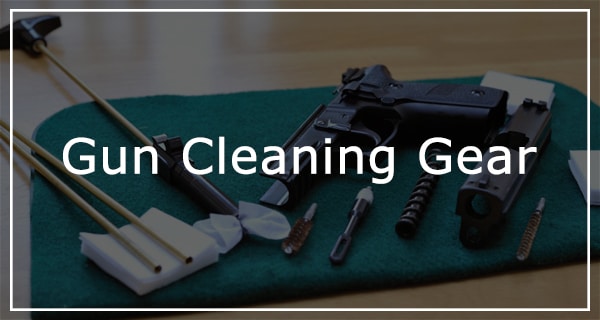 Best Gun Cleaning Kits – Your guns need regular cleaning just like your teeth. If you're planning on shooting a safe firearm well into the future or even one day selling of giving your weapon to a friend or relative it's imperative that you take good care of it. This guide shows you the basics of how to clean your gun and also some of our top recommended cleaning kits.
AR 15 Cleaning Kit – This guide is specifically for the AR-15, we cover some of the best cleaning kits, brushes and solutions to keep your AR-15 looking spotless and performing flawlessly. All tried and tested products as well.
Gun Cleaning Brushes – You can't have a safe and unobstructed barrel/chamber without using a high quality brush. Don't just use an old sock for this! This post covers a few different brushes we find pretty effective and gives us some recommendations.
Cleaning Oil and Gun Oil – Most cleaning kits have oil as well, but if you're looking for a more in-depth take on some of the main cleaning oils on the market this guide will help you out.  We examined some of the top performers and which guns they are better suited for.
Best Gun Oil to Prevent Rust – Nobody wants a rusted out firearm. This guide shares our top brand for rust prevention.
Best Gun Cleaner Solvent – For the more ambitious gun owners, knowing which solvent is the best choice for cleaning your gun is a great way to maintain your rifle.
---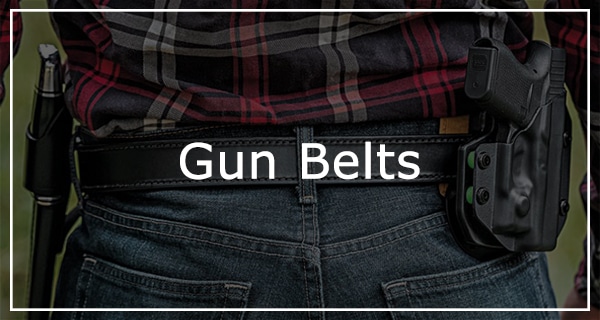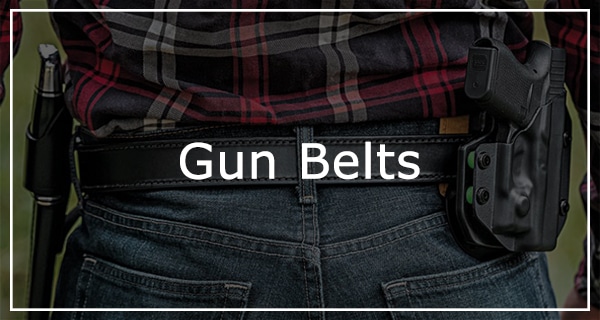 Western Gun Belts – Bring a lil John Wayne into your life with our look into some of the best western gun belts on the market. We got a couple of these ourselves and wanted to share some of the top leather workers producing some of the best gun belts around.
Big Foot Gun Belt Review – The infamous Big Foot gun belt. We broke it down – is it worth buying?
3 Gun Belt – For anyone looking for a three gun belt, we got you covered. This post covers all the best three gun belts out there and helps you avoid some of the inferior models out there.
---
Slings or Rifles and Shotguns – All the best rifle slings you need to get for your shotgun, hunting rifle or range gear.  Getting a quality sling is an essential tool for any hunter or any serious range shooter. We all know how heavy carrying around a heavy rifle can be, slings help ease that burden and stabilize your rifle.