In this section we cover all the top gun accessories for your needs. Everything from cleaning kits to belts we got a great review written by one of our expert writers to help you find the best products.
Talking care of your gun and having the right gear is just as important as selecting the right firearm for your needs. Quality gun accessories will help you increase the longevity of your gun, protect it from use and mostly importantly – ensure that it functions safely.
When it comes to shooting we advise everyone to spend time finding quality eyewear and protective earguards. These days there is so much garbage on the market you need to take time to find the best equipment possible.
All our reviews are the results of thousands of hours of shooting and practice. All the products we recommend have been used by either Chris, Will or Sam.  If you have any other products or areas you'd like us to review or take a look at please contact us.
---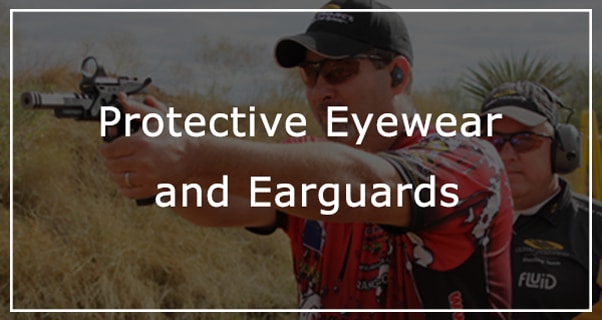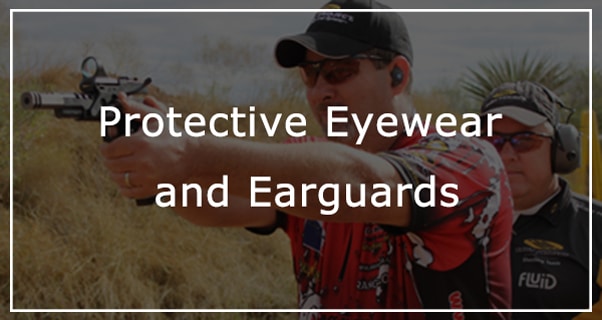 Best Shooting Glasses – In this great review, Chris breaks down the top ten brands of shooting glasses.  A couple of the brands we reviewed are Wiley, Oakley and Tombstone. We broke this review down into a few different categories : glasses for duck hunting, target shooting, range shooting and automatic weapons.
Best Shooting Ear Protection – Protecting your ears is shooting safety 101. It's still amazing how many people opt to use crappy protective gear when shooting. This is your hearing we are talking about and long term damage to your ears is a very real concern. I strongly advise anyone who is looking for ear protectors for shooting to read our in-depth review.
---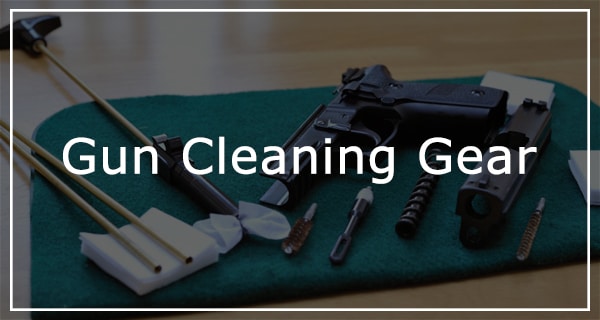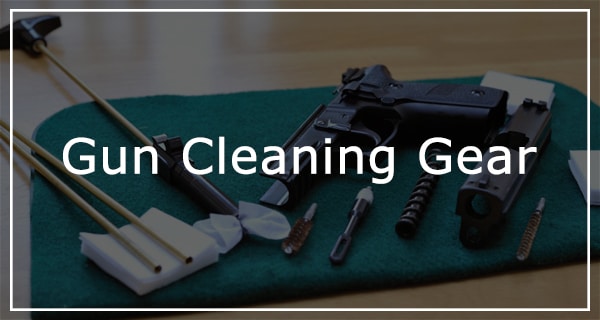 Best Gun Cleaning Kits – Your guns need regular cleaning just like your teeth. If you're planning on shooting a safe firearm well into the future or even one day selling of giving your weapon to a friend or relative it's imperative that you take good care of it. This guide shows you the basics of how to clean your gun and also some of our top recommended cleaning kits.
AR 15 Cleaning Kit – This guide is specifically for the AR-15, we cover some of the best cleaning kits, brushes and solutions to keep your AR-15 looking spotless and performing flawlessly. All tried and tested products as well.
Gun Cleaning Brushes – You can't have a safe and unobstructed barrel/chamber without using a high quality brush. Don't just use an old sock for this! This post covers a few different brushes we find pretty effective and gives us some recommendations.
Cleaning Oil and Gun Oil – Most cleaning kits have oil as well, but if you're looking for a more in-depth take on some of the main cleaning oils on the market this guide will help you out.  We examined some of the top performers and which guns they are better suited for.
Best Gun Oil to Prevent Rust – Nobody wants a rusted out firearm. This guide shares our top brand for rust prevention.
Best Gun Cleaner Solvent – For the more ambitious gun owners, knowing which solvent is the best choice for cleaning your gun is a great way to maintain your rifle.
Dewey Rods – For those new to gun ownership and cleaning, these are flexible tubes that you insert down the barrel of your weapon in order to clean any caked-on deposits from the barrel and breach.
10 Best Gunsmithing Tools – If you want to get into modifying your weapons, or own some obscure guns that require special treatment, you are going to need to get some gunsmithing tools
---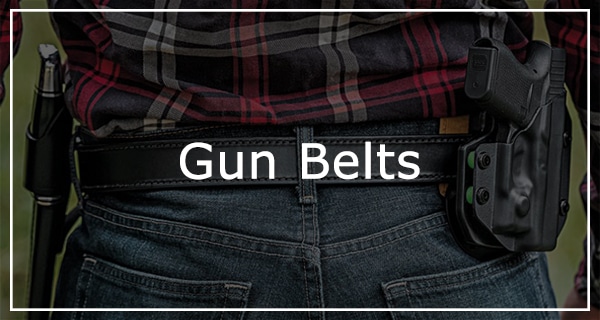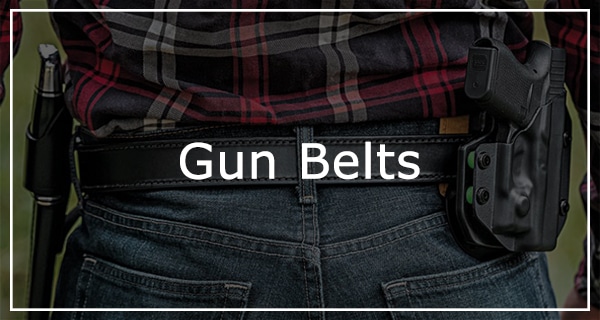 Western Gun Belts – Bring a lil John Wayne into your life with our look into some of the best western gun belts on the market. We got a couple of these ourselves and wanted to share some of the top leather workers producing some of the best gun belts around.
Big Foot Gun Belt Review – The infamous Big Foot gun belt. We broke it down – is it worth buying?
3 Gun Belt – For anyone looking for a three gun belt, we got you covered. This post covers all the best three gun belts out there and helps you avoid some of the inferior models out there.
Slings or Rifles and Shotguns – All the best rifle slings you need to get for your shotgun, hunting rifle or range gear.  Getting a quality sling is an essential tool for any hunter or any serious range shooter. We all know how heavy carrying around a heavy rifle can be, slings help ease that burden and stabilize your rifle.
---
Range Bags – A good-quality range bag is the first thing you'll need, specifically one that's filled with the right gear. Having a great range bag can make your shooting experience more enjoyable and much more beneficial.
Pistol Bags – Over the last 20 years, pistol bags have become more and more popular. Created and designed for weather resistance, maximum durability and support during transit, pistol bags offer you a plethora of storage space for everything you need while at the shooting range.
Tactical Backpack – One of the most important pieces of gear every outdoorsman needs to have is a tactical backpack. It carries all your valuable equipment while giving you the comfort of knowing that all of your equipment is safe and easily accessible when you need it.
Tactical Fanny Pack – Adding a fanny pack to your load will give you just enough room to carry a few smaller essential items with you.
Top 5 Best Stun Guns – Stun guns are invaluable as personal defense weapons. They are usually compact, easy to operate, and can quickly and easily drop your attacker to their knees in a matter of seconds… if the loud electrical pops and bright flashes don't deter them first.
Stun Gun vs Taser – Both deliver non-lethal, super-high voltage electric shock to incapacitate a target, the only thing seemingly different between each platform being their method of delivering electric shock. But would either be enough for self defense?
Top 5 Reflex Sights – Reflex sights give shooters the ability to shoot straight and fast. The reticles are often simple and allow the shooter to simply put a dot on target and pull the trigger.
Military Grade Plate Carriers – Plate carrier vests provide you the most protection possible thanks to their ability to hold bulletproof metal or ceramic ballistics plates. As an added bonus, the majority of them also double as modular vests, allowing you to expand your load carrying capabilities.
Tactical Watches – Tactical watches can serve a variety of purposes from keeping you on track during a long trek thanks to GPS or compass functions, alert you to bad weather in your area, and some can even track your physical performance.
Tactical Pants – No matter what your activity, a pair of tactical pants is a great addition to anyone's wardrobe. They're durable, flexible and can handle a surplus of storage, so much that you'll never regret investing in a pair.
Parachord Bracelets –  Paracord bracelets are incredibly lightweight while at the same time they can accommodate important tools that you may need in case of an emergency.
Tactical Pens – Tactical pens are one of the most overlooked of these tools. These are metal clones are writing pens, but have features that make them useful as a weapon or tactical tool.