Perhaps the best way to keep children safe in a home with one or more firearms is to address their natural curiosity, potentially even leading them to develop a deeper interest in guns and rifles later on. If you notice that your child displays attraction to firearms, then perhaps it's best to nurture that passion, and eventually, get your child their first gun.
Buying guns for kids of any age is not an easy task. There are many steps one should take before placing a dangerous object in a child's hand. That's why we decided to create this step-by-step guide explaining how to choose your child's first firearm wisely.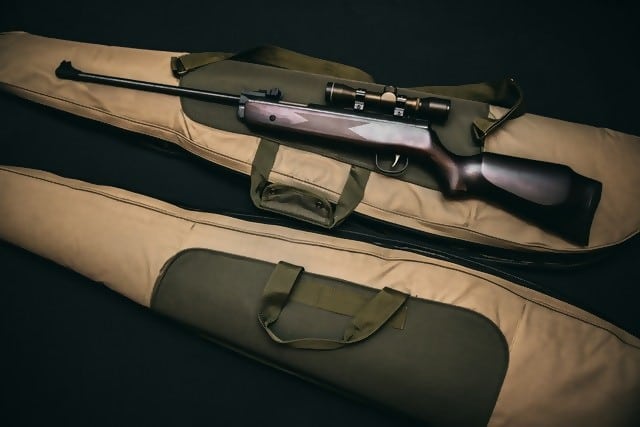 Choose the right caliber
There are several reasons why choosing the proper caliber when buying real guns for kids matters. The most essential motive is to keep your kid comfortable with guns. If you choose a large caliber right off the bat, a strong recoil could cause your youngster to develop a certain dose of fear that would make focusing on hitting the target almost impossible. Therefore, it's best to start with a smaller caliber, something like a .22, which should make the recoil virtually no problem at all.
Once the child learns the basics of controlling the trigger and shooting, preferably alongside a seasoned instructor, you might consider introducing a .243 caliber rifle, which is a reasonable choice for your kid's first deer hunt. If your youngster prefers shotguns, the 20 gauge is an optimal solution in the beginning, because the recoil is very weak, and the guns are usually lightweight and small, so your child will have little trouble mastering this firearm. Furthermore, thanks to its features, the 20 gauge allows hunters to grow into the shotgun and use it for a significant amount of time, even past the beginner steps.
Important action Considerations
In the beginning, a single-shot children's rifle is the best option, simply because it prevents any undesired follow-up shots. Single-shot rifles are also a more affordable solution, but that argument much less important than the safety element that these guns provide, because the shots are loaded one at a time.
However, for an inexperienced hunter, a single-shot rifle might cause a challenge when a follow-up round is needed. For this reason, semi-automatic rifles are also a good solution, and shotguns especially stand as a reasonable choice. While there is no fear of continuous fire, shotguns allow your kid to manually load the next round and deploy the second shot if needed.
According to some sources, the always popular ARs are not a bad way to get your kid started with multiple shots, because these guns can be very light and the recoil doesn't carry such a strong kick. Nevertheless, an AR should not be your kid's first gun. It's best if you wait until you're certain that your offspring is ready for the next level.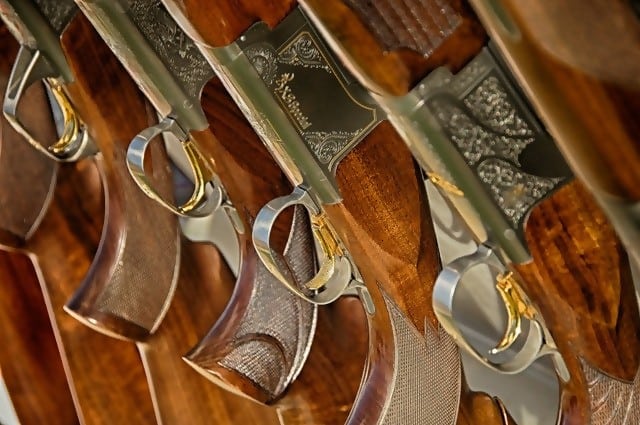 Provide positive practice and reinforcement
It's completely natural that you want your kid to master the shooting skill as quickly as possible and grow into a great hunter one day. However, if you spend your time on the shooting range, commenting on all the things your kid is doing wrong, it might ruin the young shooter's enthusiasm and make your kid feel insecure.
Focus on the positive aspects of your child's shooting. Let them know they are doing a good job. Moreover, moving the target closer can help your kid gain confidence, especially if you place reactive targets so they can see the effects of each shot. As your child improves their stand, grip, and aim, you can move the targets further and keep track of the progress with each new shooting session.
Kids can get tired or lose interest in shooting for the day; that doesn't mean that you should push them against their will. If your kid doesn't feel like shooting anymore, it's best to call it a day and come back another time. The last thing you wish to do is aggravate your kid and see them lose interest completely before even experiencing the thrill of the hunt for the first time. Your kid should leave the practice range with positive feelings and the wish for a new visit soon.
Mentally prepare your children
Mental readiness is a priority. You should talk to your children about guns, and make sure they understand the difference between a toy gun and an actual weapon that could hurt or kill someone. Answer all of the questions your kid might have in a manner that's easy for them to understand and relate to.
Convey the gravity of gun safety, and spend as much time as necessary to make sure your kid understands the responsibilities that come with owning a gun and the essentials of safe use. This first period could be really stressful and might affect the child's ability to focus on schoolwork, so you might consider hiring a legitimate essay writing service if your boy or girl falls behind with any assignments. When they show full comprehension of all safety aspects and the solemnity of gun usage, then it is ok for you to choose your kid's first firearm.
Pick the right gun that fits
One of the most important aspects of buying guns for children is making sure the gun feels good in your kid's arms. The size and weight play a crucial role in shooting stance development, but also affect the ability to safely use the gun. It's recommended to take into account the length of pull, which is the distance between the center of the trigger and the center of the recoil pad.
Usually, the length of pull measures 14 to 14.5 inches, which is just too much for a youngster to be able to hold the gun, aim, and shoot the weapon properly. Here is a video that explains how to properly measure the length of pull in order to determine if it fits your kid.
As an alternative, you could consider obtaining adjustable stock rifles, which your kid could adapt to their own measure and make use of the same gun for a considerable time, also making it a cost-effective solution.
The best and most appropriate guns for children
Here are some of the best choices for your child's first gun:
Mossberg 510 Mini All Purpose
Weighing only 5lbs and with just 35-inch length, and coming with an adjustable stock, the Mossberg 510 is an excellent choice for the first firearm. This shotgun comes in both .410 and 20 gauge which you can choose from, depending on your kid's age. The 20 gauge provides a more powerful recoil than the .410, so pick your favorite according to your needs.
Crickett .22LR
This is a textbook example of a first gun option based on its size, weight, and safety features. The .22LR rifle weights around 3lbs, measuring 30.5 inches, thus representing one of the smallest rifles you could lay your hands on. Furthermore, through the key lock feature that can only be unlocked using a special key, the gun becomes completely unusable until it's no longer locked.
Savage Rascal
Apart from weighing just 29.5lbs and measuring 31.5 inches in length, this gun comes with a replaceable synthetic stock. When your child grows up, you can remove the small stock and place a larger one instead. Savage Rascal also allows you to mount a scope, while the adjustable AccuTrigger allows your kid to seamlessly fire all 7 rounds that the magazine holds.
CZ 452 Scout
Designed as an adult version of the .22LR, this gun is an excellent choice for slightly older kids that are just learning about guns. Weighing about 5.05lbs, CZ 452 Scout represents one of the heavier options on our list, and its 32.76 inches of length puts it just above the length of the actual .22LR option.
Ruger 10-22 Youth
This gun is a good fit for older kids who are comfortable with semi-automatic action. With fiber-optic sights and 10 rounds of .22 ammo in the magazine, the Ruger will prove to be a good companion at your kid's first hunting adventure. In addition, there is also a 25 round magazine available, for even more firepower.
Conclusion
Safety is of paramount importance when it comes to teaching your kids how to use a firearm. The first experience may very well enlarge or utterly destroy anyone's enthusiasm towards guns, so make sure your kid has a good one. Pay a lot of attention to how your kid manages the gun, always talk about safety, and teach your child how to properly maintain a weapon. Do you remember your first rifle and how it felt when you finally got it? Let us know in the comments.
---
Author bio:
Michael Turner is a freelance content writer interested in hunting, firearms, and all sorts of shooting sports. Michael aims to deliver useful and informative content to his readers through a number of respectable online publishers. His audience can also enjoy interesting content via social networks, where Michael posts regularly.
Info sources:
img sources: