Riflescopes are supposed to be perfect when it comes to shooting at different ranges. Obviously there are some drawbacks here and there with every scope and no one scope can be considered the epitome of riflescopes in all aspects combined.
However, there are some important features that scopes in general must attend to. These include magnification and range, light transmission, image quality, and field of view. If you are looking for an easy-to-use all-rounder riflescope capable of handling diverse situations, you might want to check out Bushnell's 4200 series.
The Bushnell Elite riflescopes are technically descendants of the premium Bosch & Lomb Elite lineup. As far as the 4200 series is concerned, Bushnell has produced numerous variants of this model.
These are: 1-4x24mm, 2.5-10x40mm, 2.5-10x50mm, 2.5-10x50mm SF (side parallax focus), 4-16x40mm AO (adjustable objective parallax focus), 4-16x40mm SF, 4-16x50mm SF, 6-24x40mm AO, 6-24x40mm SF, 6-24x50mm SF and 8-32x40mm AO models.
There are slight tweaks in each model. However, the 4200 series also shares some core features present in all variants.
Get Great Guns and Ammo Deals!
---
Things to consider before buying
No riflescope or optical device for that matter will be able to offer you everything from A to Z. It is inevitable that whatever product you buy, it will come with some compromises. Now it is important for you to choose a device whose cons won't affect you, or your usage of the device.
Speaking of the Elite 4200 series scopes, these products are larger and heavier than most other rivalling scopes which may make them unsuitable for some users. The 1-4.5×24 variant weighs 15 ounces while all other variants weigh greater than that figure.
Therefore, if you are looking for a lightweight scope that does not significantly add weight to your rifle (without exception), you might not be satisfied with the Bushnell Elite 4200 but if your sole concern is performance, this scope might impress you.
As far as the eye-relief is concerned, the 4200 offers a 3.3" eye-relief, including the popular 2.5-10x and 1-4.5x variants. However, this much eye relief may not be of much use if you are using hard kicking rifles with tremendously heavy recoil. These are facts and should not be considered as mere criticisms.
If you want to purchase any riflescope, you must think along the lines of the context in which you intend to use that scope, because no scope is best for every purpose or every rifle. The Elite 4200 is a good scope, but needless to say, it cannot cater to every demand of every user. So make sure you do your research and buy a scope that suits your unique demands.
A bit heavier than typical scopes. If you are looking for a lightweight option, this may not be the scope for you.

Not sufficient amount of vertical adjustments available. If you don't want to compromise long range AT ALL, you might not find this scope that appealing.

If you intend using it for non-tactical combat, you may find it uncomfortable to find that the crosshairs on the mil dot reticle are a bit thick. It may turn you off.



[spec-single]
Alternatives to Bushnell Elite 4200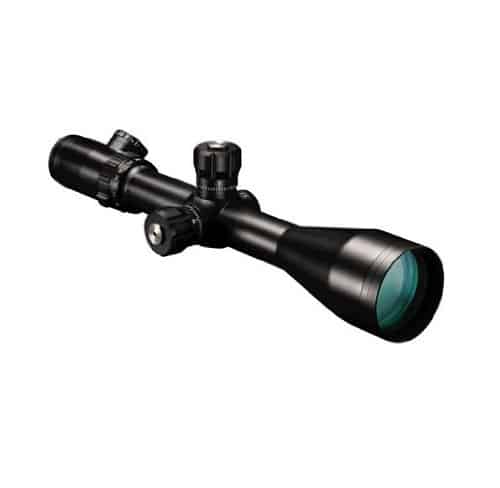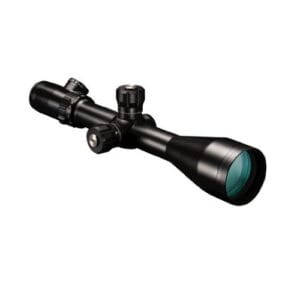 If you have a thick wallet and need a nearly flawless scope with nothing less than HD clarity, you need to check this one out. It features adjustable power, tactical target scope with 6-24x magnification, a 50mm objective lens, and RainGuard HD anti-fog technology that keeps the lens clear in all circumstances.
In addition, it also comprises of an illuminated Mil-Dot reticle with one mil click value and target turrets, a three-inch sunshade and comes with a limited lifetime warranty.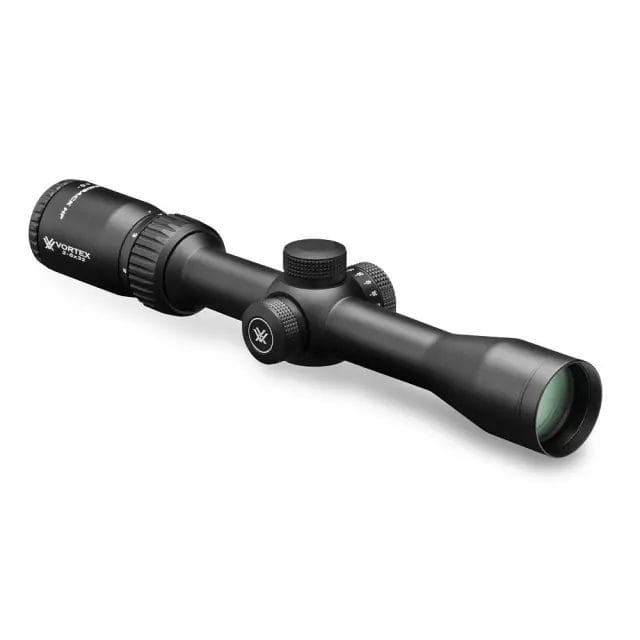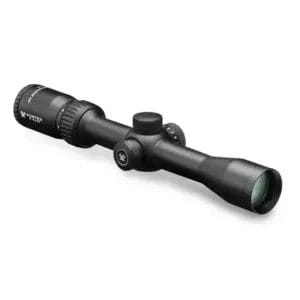 Another good alternative to the Bushnell Elite 4200 is the Vortex Optics DBK-10011. If you are in for some serious long range shooting, you might want to check out this scope. Its extra-low dispersion glass significantly improves resolution and color fidelity which in turn offers you a highly crisp and sharp image when you view in through the scope.
With fully multi-coated lens proprietary coatings, this scope does not only have an impressive light transmission rate, but also features multiple anti-reflective coatings on all air-to-glass surfaces so that the user's vision remains unhindered.
Its zoom lens also ensures that you can smoothly change the magnification settings under the harshest of conditions. Overall, this scope is ideal for tactical purposes. If you seek an enormously high-end scope, this might be suitable for you.
Final Thoughts
In conclusion, the Bushnell Elite 4200 is a noteworthy contender in the quite competitive line of four-star and medium-high price class of scopes. All variants within the 4200 series offer remarkable features including excellent optics, light transmission and recoil immunity.
After all the Bushnell products are essentially derived from famed Bausch & Lomb. You can get your hands on better scopes that are better suited to your needs for instance if you are looking for a serious long-range hunter, the Elite 4200 may not be the ideal choice.
However, within the price range, the 4200 series undeniably offers a range of outstanding features which make this scope stand out among other elite scopes within the four star category and the medium-high price range.
In addition, the sturdiness of this scope makes it equally good for tactical use as well. So there is no need to hesitate if you intend to place this scope on a tactical rifle.
For more rifle scopes reviews visit our scopes page.
Related Reads: