For those who own a Sig P227, or are in the market for one, the thing that's probably on your mind is, "What is the best Sig P227 holster?" Finding a holster that fits your needs is second only to finding the handgun that fits your needs.
The Sig P227 looks just like the P226. But, as you know it's a double stack .45. It even feels like the P226 when you hold it. Sig Sauer did a great job designing this pistol. It will fit any holster made for the P226 or the P220.
You undoubtedly want a holster that is just as good as your Sig. I did some research for you and I found the IMI-Defense Z1390 Level Three Holster to be just about the best there is.
This holster was developed in Israel. And has met the most demanding needs of the military and police in Israel. This holster works great for off duty officers and civilians too.
Get Great Guns and Ammo Deals!
---
Holster Types
There are many things to consider when choosing your holster. Things like body type, handedness, how you want to carry, and the size of your gun.
The most obvious way of carrying is on your hip. You will want to carry on the hip of your dominant hand. That's not where it ends though. You can carry it at 3 o'clock, which is directly on your hip or you may like it further back, like the 4 or 5 o'clock position.
Then you have to decide if you want to carry OWB (outside the waistband) or IWB (inside the waistband). If you choose to carry IWB then you also have the option of appendix carry, which is just to the right or left of your midline.
Your holster needs to perform three basic functions.
Keep the gun secure
Have easy access
Protect the trigger
OWB
Outside the waistband is the most popular way to carry. Many say it is the most comfortable. This is a great obvious choice for open carry. If you plan on concealed carry you will have to choose your holster carefully as OWB can be a little more difficult to conceal.
As you are looking through OWB holsters and you want to carry concealed, keep in mind you will need a light jacket or longer shirt to conceal. A good choice for OWB concealed carry is the pancake holster. They tend to ride a little higher on the hip and close to the body so they are usually very secure and concealable.
IWB
When worn with the right size handgun, IWB holsters offer the best amount of concealment. The holster sits inside your pants with a clip securing it to your belt. The only part of the gun that is above your waistline is the grip. A good IWB holster will allow you to carry concealed with as little as a t-shirt offering enough coverage.
The downside of IWB holsters is that they can be a little bulky and awkward, especially while sitting.
No matter which holster you choose, you should wear it around the house and check yourself, in the mirror, for coverage. Change your position around to see if you are printing while performing different activities.
Paddle vs. Belt Loop
A paddle holster has a paddle that fits inside the waistband and the holster overlaps the waistband. A belt loop holster has holes that your belt weaves through, just like the belt loops on your pants.
Paddles tend to be thicker, bulkier and more cumbersome. A good belt loop hugs the body and conceals better. They also tend to stay on the belt more securely, especially in a struggle.
This is a good video that talks a little about the ways to carry on the hip.
---
Gun Laws
Federal
We have a president who seems to support our second amendment right to bear arms. He stated he has a concealed carry permit and has published a statement about his interpretation of the second amendment.
In 2008, the Supreme Court affirmed, in The District of Columbia vs. Heller, that a federal handgun ban violates the Second Amendment. In 2010 they also ruled that states could not ban handguns.
States
Each state has their own laws when it comes to how we carry a handgun. In 37 states it is illegal to concealed carry without a permit. It is up to each individual to know their local, state and federal laws associated with the permit. Laws will vary from state to state and sometimes even within a state.
Be Informed
Joining the NRA and checking websites like theirs and gunnewsdaily.com, not only keeps you informed about issues, but NRA membership helps them fight the battle of keeping our rights intact.
The NRA Institute for legal action is a great place to check your state laws and a great way to join the fight if your state has restrictive gun laws.
NRA Membership
Joining the NRA has benefits. According to their website, benefits include:
24/7 defense of your gun rights
Your choice of one of their magazines
Official membership card and decal
no-cost gun owner protection plan insurance
Plus there is discounts for members on many things, like different insurances, hotel savings, health screenings, etc.
---
What Are The Best Sig P227 Holsters?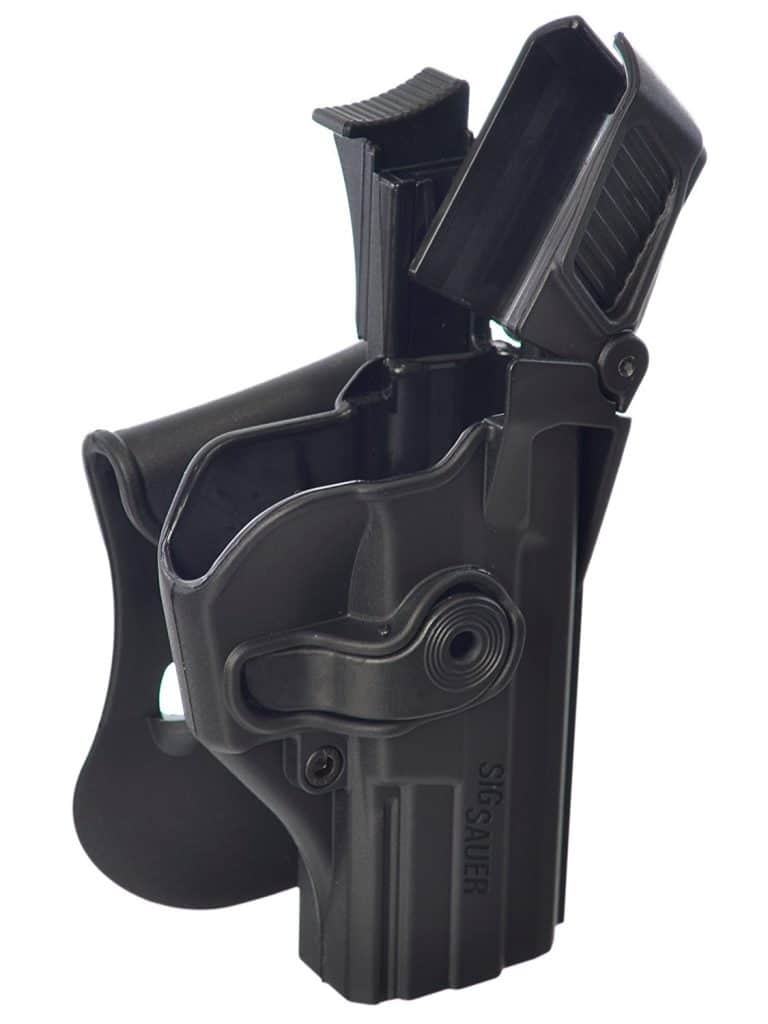 This is a high quality holster made for the Israeli police and military. It has a dual retention system yet takes zero time to disengage. It rotates 360 degrees for every application.
Features
Adjustable retention
Rotates 360 degrees for every application
Allen key included for retention screw
Easy to disengage retention system
Pros
Excellent quality
Great retention
Easily adjustable
Fits Sig great
Very secure
Cons
Thumb break sits high so elbow can open it
May wear sights
Holster comes a little loose from the belt clip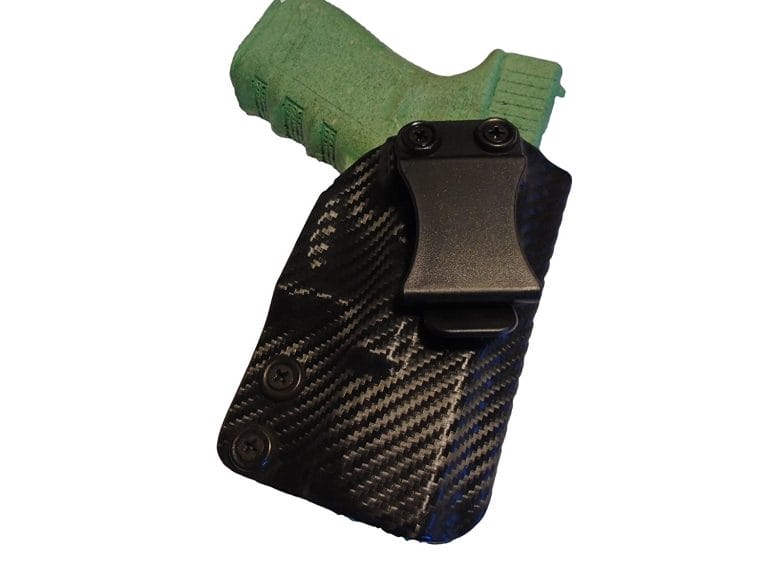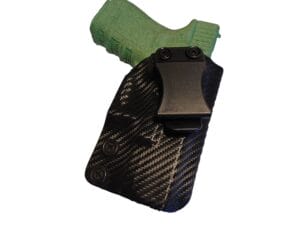 This is a holster that is custom made for Sig Sauer. It comes with adjustable retention screws, sweat guard, and an easy on off belt clip.
Features
Adjustable retention
Belt clip fits belts up to 1 ½ inches
Lightweight
Great for concealed carry
Sweat guard
Pros
Smooth edges
Quality product
Easy to get on/off belt
Conceals well
Comfortable
affordable
Cons
Belt clip a little loose
May leave a small print
Jiggles a little
3.

Infityle Tactical Leg Holster
This tactical leg holster fits your pistol even with a laser or flashlight mount on. The retention system has an added velcro strap to keep your gun secure.
Features
Durable
Secure
Fully adjustable leg strap
Extra mag pouch
90 day money back guarantee
Pros
Almost endless configuration possibilities
Great fit
Well built
comfortable
Cons
Heavy
Magazine pouch seems small
This holster is ambidextrous, and will fit belts up to 3.9 inches wide. It will hold medium to large frame guns well.
Features
Ambidextrous
Carries two ways
Lightweight
Concealable
Nylon
Pros
Comfortable
Conceals well
Very affordable
Cons
Slower draw
Hard to re-holster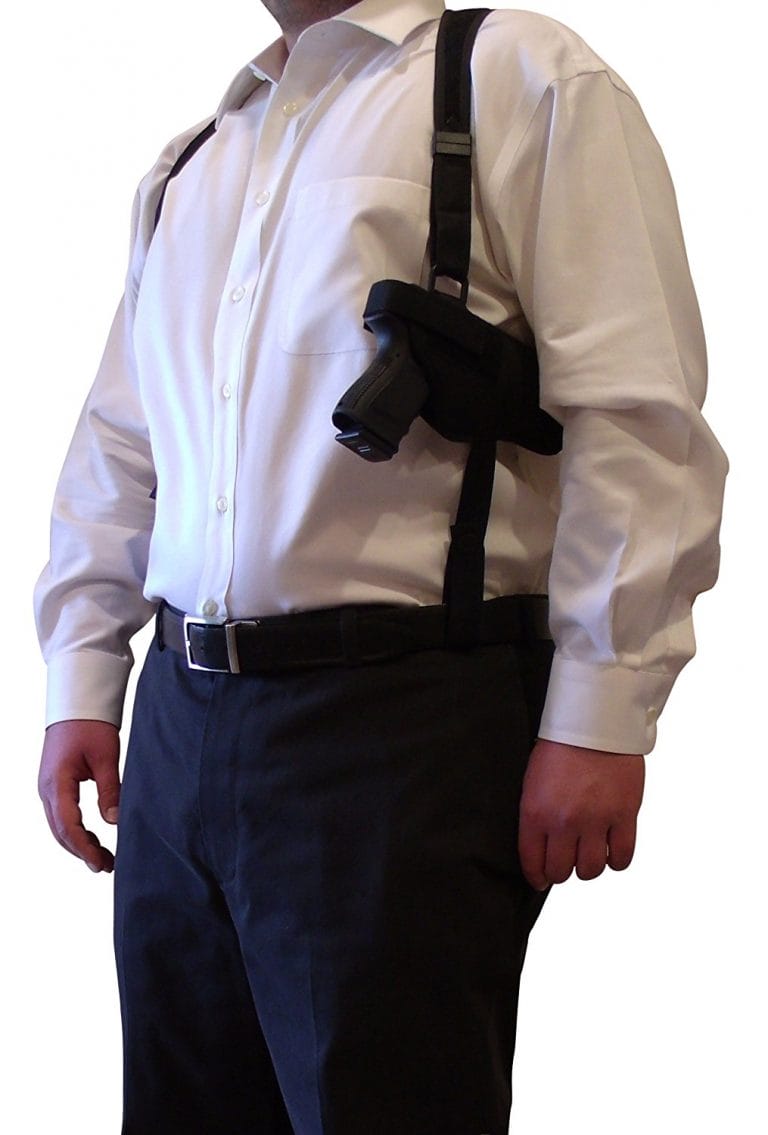 This is a universal shoulder holster. It is fully adjustable for small or large body types. Shoulder holsters work great for times when you need to conceal, but not on your hip.
Features
Universal shoulder holster
Reversible
Double mag pouch
Pros
Comfortable
Conceals good
Affordable
secure
Cons
Mag pouch is a little awkward
---
Final Thoughts
As you can see, there are many types of holsters to choose from. Knowing how you want to carry is the first step in choosing the right holster.
There are holsters for open carry, concealed carry, and tactical. You may even want a couple of different types of holsters, for the same gun, depending on how and where you are carrying.
With all the choices out there, I went with the IMI-Defense Level 3 retention holster. It is a very well made level three holster, which is fully adjustable. You can wear it however is the most comfortable for you. IMI Defense is a good company and stands behind their work.
Our Pick
The best holster for Sig Sauer P227.
IMI-Defense Z1390 Level Three Holster
Designed and manufacturer in Israel, the IMI DEFENSE Level 3 holster comes with an ultra-safe retention, with a simple mechanism to draw the gun quickly. By including a contoured cap on top of the pistol to complement the highly successful IMI Defense trigger guard retention system, the holster is one of the first to achieve Level 3 Protection. Comfortable for the shooter and affordably priced, this is hands down the best holster option for Sig P220 owners.
Check Price
I hope you found some helpful information in this review and the holster, or holsters, you end up choosing will give you years of faithful service.
Related Reads: