We reviewed an enormous number of products on this site covering everything you could imagine about maintaining your firearms and buying gun accessories. Help us to help you by telling us what you are looking for.
Click the link below to jump to that section. If you are looking for the quickest solution, and want to check out the best gun scopes money can buy, have a look at our breakdown of the best scopes available here.
---

"Tactical" has become something of a buzzword recently, but gun scopes are one of the areas in which this term actually means something. If you are after a scope for hunting, and want to achieve the maximum possible accuracy and reliability, what you want is a tactical scope. Originally designed for military use, these scopes offer high-precision optics and all the other latest features.
---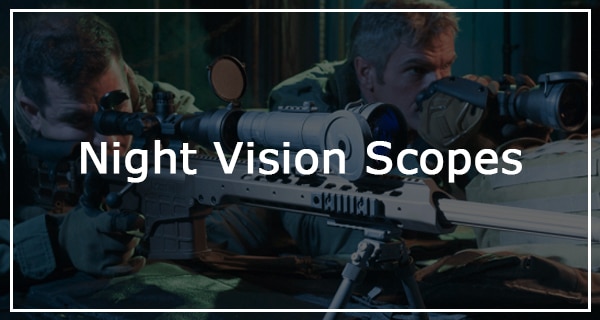 Night Vision Scopes used to be very expensive, and this meant that only serious hunters or military professionals used them. Nowadays, advances in active and passive infra-red technology mean that night-vision is affordable for most gun owners. If you are looking to improve your hunting performance, and to be able to stay out shooting late into the night, a night-vision scope could be just what you are after.
---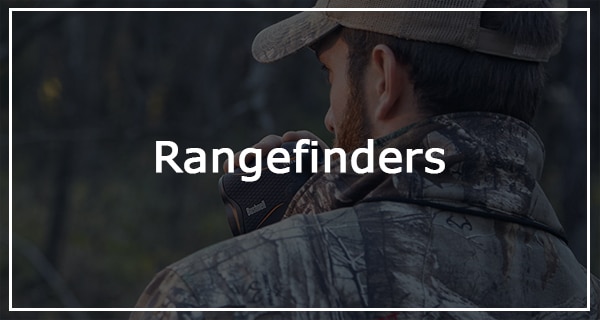 Rangefinders are essentially scopes that allow you to measure the distance to your target. They are especially valuable for advanced shooters who work at extreme ranges, because they allow you to estimate bullet drop. Though it is possible to do this manually, and though we would always recommend you learn this skill, rangefinding scopes allow you to quickly and accurately place your shot at long distance.
---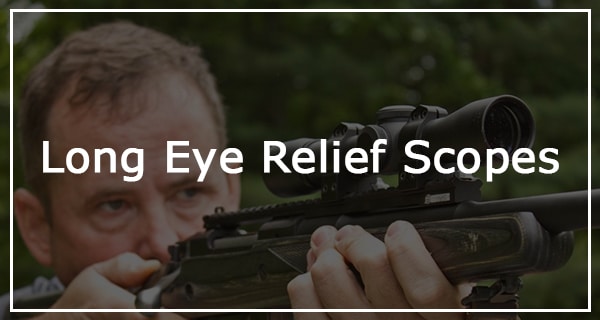 Long eye relief scopes are unique in that they can be used on handguns and pistols. Further, they can be scout mounted, and often save your neck – you won't be craning your neck all that much with long eye relief scopes, when compared to traditional rifle scopes. They therefore offer a more comfortable hunting experience, and will allow you to be out in the field for longer.
---

Here at GND, we know that many people are very loyal to their chosen brand. If you've got used to shooting with a particular brand of rifle scope, it's often a good idea to stick with what works.
So if you're looking for a particular brand of gun scope, or a specific model, we've got you covered!
Have a look around the site to to find our reviews of nearly every leading gun scope on the market today.
---
Gun Scopes by Gun Type/Caliber
Shotgun
.22 Rifle
308 Rifle
3006 Rifle
AR 10
Rimfire
Rifle
Glock 43
---
Budget Gun Scopes
Getting a "budget gun scope" used to be impossible, because the fine tolerances used in good optical systems were notoriously hard to make on the cheap. Nowadays, though, as more and more people are using scopes for hunting and competition, it is possible to get a relatively good optical system for not very much money. Even with a tiny budget, you should be able to get a decent scope that will really improve your accuracy at range.
---
Gun Scopes by Gun Brand
Of course, a lot of people are not just after the best scope, but the best scope for their favorite gun. Even the greatest optical systems do not work equally well on every possible gun, and some combinations are downright unusable.
If you are looking for the best scope for a particular weapon, take a look at the reviews below. In each, we'll show you our favorite scope for each popular model of gun:
Aimpoint
Ruger
Sightmark
Sig Sauer
Vortex
---
Other Scopes by Function
If you've scrolled all the way down here without seeing what you need, I'll bet you have some pretty specific requirements when it comes to scopes for your weapons. Fear not – here at GND, we've also had a look at some of the more unusual scopes available at the moment, and in the following reviews we'll show you our favorite in each category: