We all know the magnum. The iconic badass metallic tool of ass kickery.
Behold….
Most people know that the Magnum only carries six rounds. It packs some insane power and offers some of the absolute highest performance for any pistol.
This is in part thanks to its extremely simplistic design and functionality.
Although it might seem like a complicated gun it's actually easy to use for beginners.
In this post we're going to get a little breakdown of some of the best .357 revolvers on the market and some of the best ammo for each one.
---
Our Top Magnum Picks
Colt Python
Ruger Redhawk
Taurus Model 66
Smith and Wesson Model 627
Ruger GP-100
Smith and Wesson Model 60
Ruger SP-101
Did I miss one?
---
How Big Are .357 Magnum Bullets and Cartridges?
Good question.
The simple answer is pretty big compared to other pistols. The diameter of a Magnum round is .357 inches as the name suggests.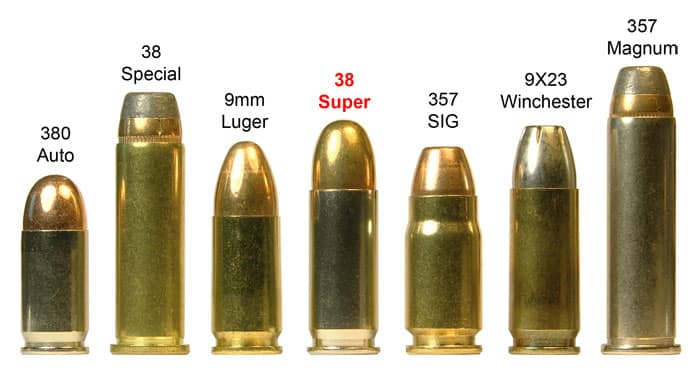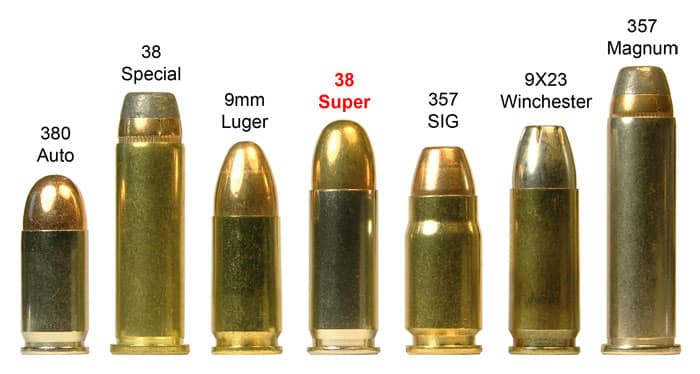 The Magnum was first made in 1934 and since that time there have been a lot of new bullets developed for use. Some of these are better for range shooting while others are for self defense.
Take a look at this handy handgun caliber chart page and you can get a feel for the different calibers.
The original Magnum design was based on the S&W .38 Special. This 158 grain semi jack round was originally first developed for the military.
The design of the Magnum allows for more powder inside the cartridge while the majority of the bullet's weight sits outside. The design, weight and amount of powder allow for a very quick release of lots of energy.
Lots of energy = firepower.
As the .357 evolved it also expanded into a slightly longer case which allowed it to contain a greater quality of gunpowder. This also explains why a .357 round can be used within a .38. Think of the .38 as the Magnum's daddy.

---
A Short History Lesson of the Magnum
Smith and Wesson was one of the main contributors to the birth of the .357. It wasn't under good ol' Winchester Repeating Arms company developed and manufactured the original .357 round that it quickly became adopted by civilian use.
There were about 5 original manufacturers for the Magnum, some of which are covered in this review. These companies date back to the birth of the nation itself with a long and steeped history. If you want to learn more, take a look at our 1911 review for more history.
Keep in mind as we read through the different gun types, we'll have to pay attention to two terms.
Single Action
Double Action
If you're unsure of what SA means, think of one of those old revolvers that involves you manually cocking the hammer before shooting. Like this…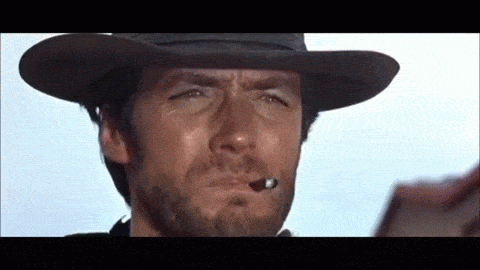 A double action, on the other hand, does the work for you and cocks the trigger for you. For those old school gun enthusiasts who are reading this, the models we're reviewing today allow you to do it manually and automatically.
Smith and Wesson
Everyone knows S&W. Started in 1852 in Norwich Connecticut S&W quickly set the standard for lever action repeating weapons.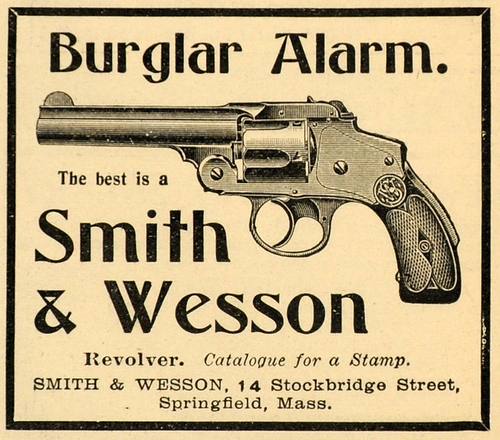 They were one of the first companies to revolutionize the way firearms were used and manufactured. Despite this, the original founders had some serious issues with funding and eventually sold the business to Oliver Winchester.
In 1856 the company was reborn.
In 1934 S&W's new line of Magnums hit the market under the name ".357 Magnum". The original design had a huge barrel at 8 ¾ inches. Bullets were heavy and powerful at 158 grams and an average velocity of 1515 feet per second.
It wasn't long before S&W started rolling out a lot of new modifications to their pistols, including their renown numbering system. The .357 was termed a Model 27 as the original frame was an "N" design. N-frame pistols were the largest framed pistols produced at the time.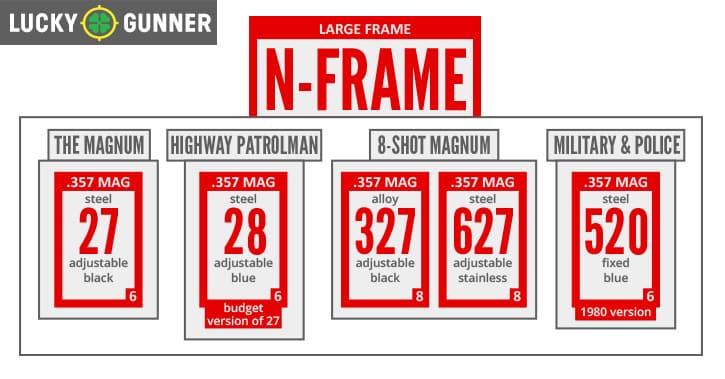 This was later expanded to the K model which was a smaller and lighter version. The K frame or Model 19 was used specifically for law enforcement and security units.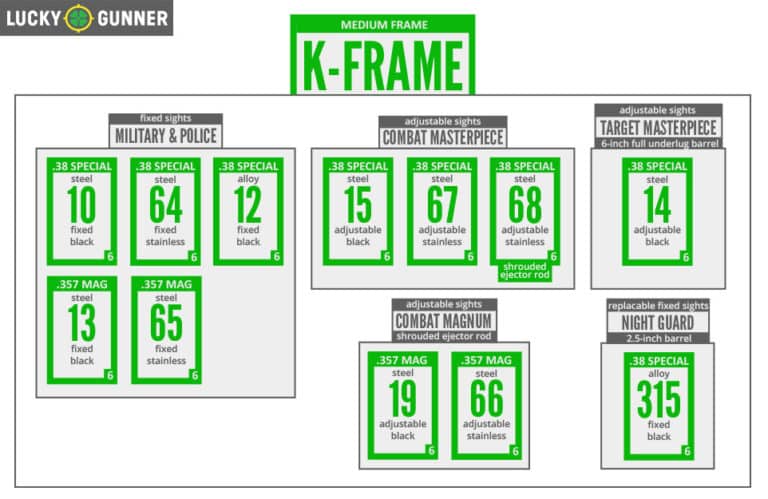 While it's pretty hard to find a K frame pistol now, some people still use them for basic target and range shooting. The medium sized frame known as the L-frame combined the K and N into a new category.
Sturm, Ruger & Co
If you're an avid shooter or hunter there is a good chance you own a Ruger or two. Ruger's are known for their .22 caliber line which are some of the best rimfire and centerfire options available.
Ruger also introduced a few versions of the .357 including the Speed-Six, Service-Six and the infamous Security-Six. These models were developed specifically for different markets including civilian security and military police.
In 1985 Ruger replaced their "six" series pistols with the GP-100. The GP-100 is a beautiful well-built weapon. It utilized a medium-sized frame, shoots some incredibly powerful .357 rounds and has a variety of holster options available.
Ruger also allows customers to pick a variety of barrel sizes: 3, 4 and even 6.
The next major release by Ruger was in 1979 when they unveiled the Redhawk pistol. The Redhawk was basically a heavier version of its predecessor (Security-six). It quickly became popular with hunters.
The final model produced by Ruger as the SP-101. Made in 1989 it was basically the same as the Redhawk except for more variations in barrel length including a 2 ¼ inch model.
---
Colt Company
The original founder of Colt was a prolific businessman, starting two successful firearm manufacturers.
Colt's Manufacturing Company was the first which was quickly succeed in 1855 by Colt's Patent Firearms Manufacturing which changed the history of guns forever. Mr. Colt is credited for the death of the single shot pistol.
Thanks.
Perhaps just as iconic of a weapon as the .357 was the Colt Single Action Army. The pistol (picture below) was a .45 caliber and was used throughout the US. If you've ever heard of the term, "the gun that won the West", well… that's this guy.
The Infamous Taurus
While maybe not as well known among beginners as some of the other brands we have discussed Taurus is still one of the biggest manufacturers.
Taurus was a well funded companies that purchased multiple smaller producers and amalgamated their products into their own.
In one of the biggest purchases, Taurus purchased Beretta's weapons plant located in San Paulo. Access to Beretta's designs and tools allowed them to expand their brand into lots of different pistols.
For the later part of the 1980 Taurus used its Brazilian plant to build a huge amount of firearms for the American market.
Taurus has a few great .357 guns that we will also discuss in this review.

---
Our Favorite .357 Revolvers – Tried and Tested
.38 ammo is a lot cheaper and a great round for the range or practice shooting. It easily fits into the .357 Magnum and is one of the primary reasons why I love this weapon.
Shooting .38 ammo is also a lot easier to control with less recoil. Shooting low velocity targets and +P (loads) is a great way to build up your practice time and improve your shooting.
Just a quick disclaimer, the revolvers I'm going to discuss below are my personal favorites. I've used all of these and think they offer a great blend of power/value/style. If you disagree with me, fine, but please add an insightful comment below with your own recommendation. Thanks!
I discussed before the different frames of Magnums. We're going to stick to this theme and discuss the different frames from smallest to biggest.
Small Frame – Best .357 Magnum for Concealed Carry
These are small enough to hid in a concealed carry, backpack or any other compartment.
Smaller frame allows for a faster drawing time and easy storage. Great for concealed carry in your car. Weighing in at anywhere from 13 oz to 2 ¼ pounds with no rounds in the chamber, these smaller frame .357 are a great choice.
They also make for a great close proximity weapon, providing max damage at targets 4 to 11 feet.
The reviewed models all function on a Double Action/ Single Action model. Shooting is as simple as aiming and firing. Nothing to slide back or draw.
I would advise shooters to not use overly large .357 ammo in the smaller frame models. Stick with the .38 special ammo. It's lighter, cheaper and won't potentially damage the internal components of your firearm.
Ruger SP-101
5 Shot DA/PA
Stainless Steel
Very Compact
Great Penetrating Power
The grips on this guy feel great. The sight is on the front ramp. Barrel is roughly 3 inches. The grip material is slightly adhesive and offers a natural anti-sweat grip. Read the full review here.

S&W Model 60 .357 Magnum
Remember the frames we discussed before? This is a J frame, which is similar to the K frame.
2 ¼ Inch Barrel
High Quality Grip
Great Concealed Choice
Front Blade Sight/ Fixed Rear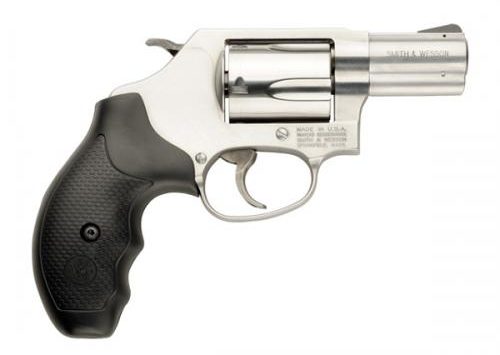 This is a really sleek gun that offers a ton of firepower in a small durable package. It's a little heavier so the recoil isn't too bad.

Taurus Model 605SS2
DA/SA
5 Shots
2 and 4 inch barrel options (though tough to find new 2-inch models online)
Front/Rear Sights
Great Grip
Slightly Heavier
The Taurus is another popular choice for concealed carry. Like the Model 60 it's a powerful gun in a small package.

Medium Size Frames
These are a little heavier than the smaller frame ones. Barrel size is also increased to an average of 4 inches, so you don't get the concealed carry advantage of some of the smaller models.
I think medium framed .357s make for great sidepieces of hunters or any sport shooters. You won't be getting an ultra fast draw with this like you would on a smaller weapon.
With the added weight you'll also get a lot more control over the recoil and as a result increased accuracy on all your follow-up shots.
Again, please opt for the .38 ammo so you don't damage your weapon. The .357 ammo is still a little too powerful for constant usage in these medium framed firearms.
Taurus Model 66SS4 – Our Top Pick
It's just beautiful.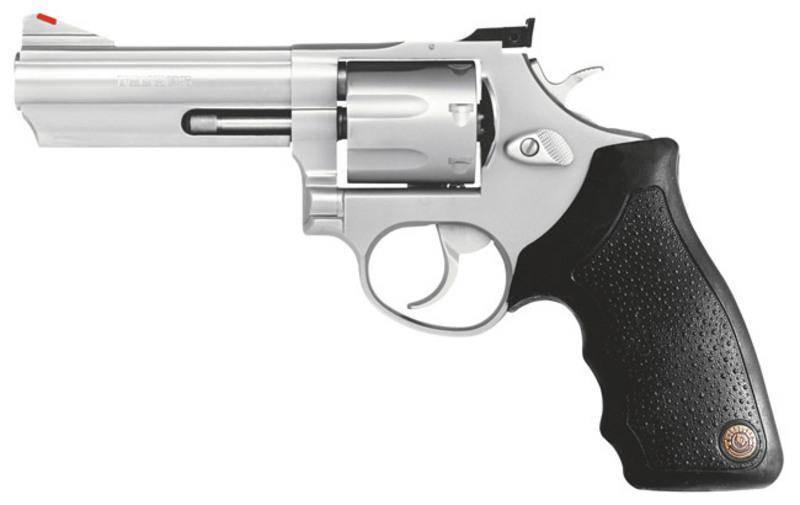 A 7 shot DA/PA revolver that is designed for huge power and good recoil control. Another feature a lot of people like is the ability to add another round before you reload.
Barrel is both 4 or 6 inches which makes draw time slower but increases accuracy. The grips are also well constructed using a polymer/rubber blend. This is the only one of the medium frame .357 that I know can take .357 ammo well.

Ruger GP-100
The GP-100 is a great choice. 6 shots of DA/PA goodness with a polished stainless frame that looks elegant.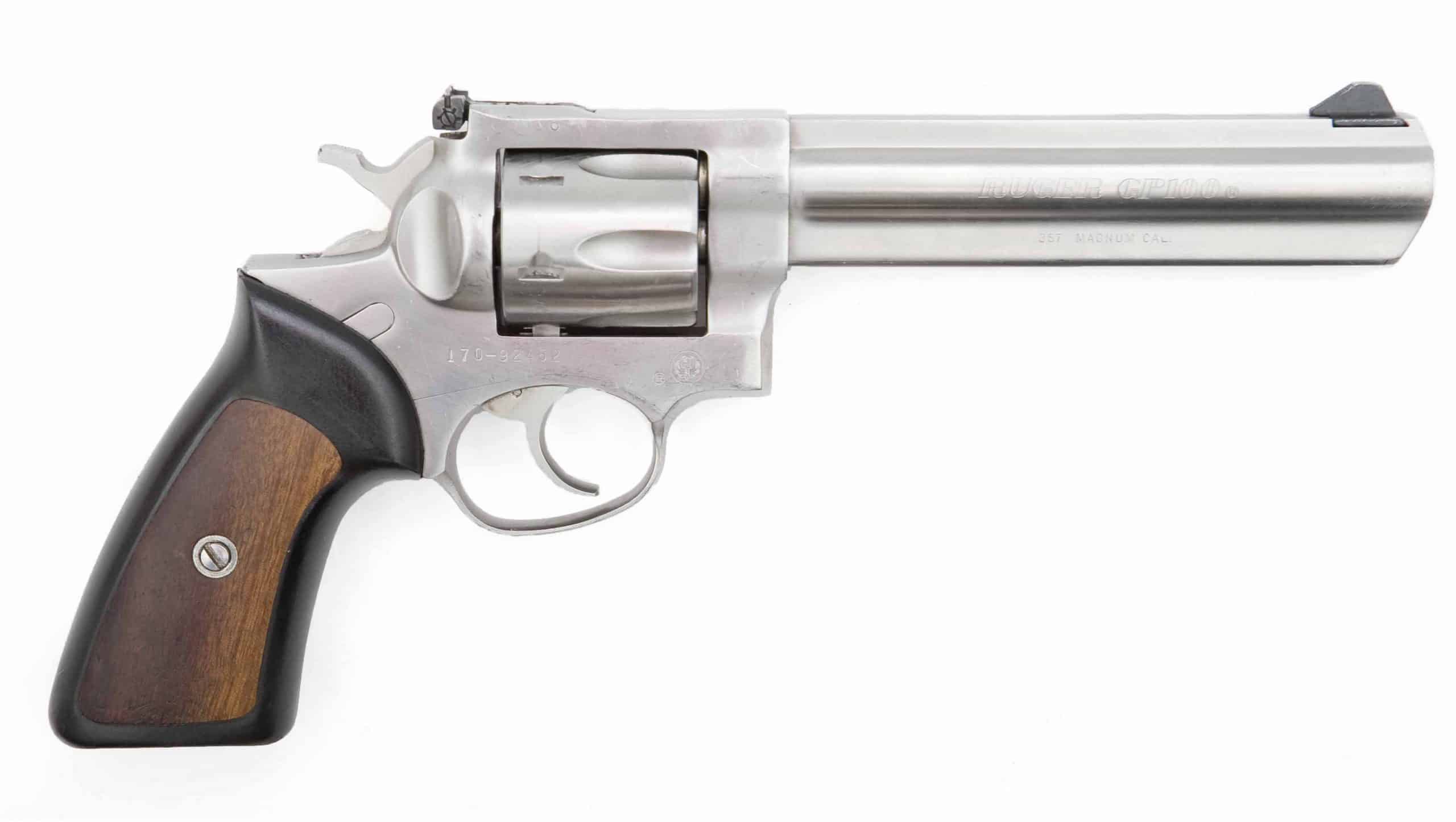 This model comes with an exposed hammer, well constructed grips and a 4 inch barrel. Again, this is a little heavier than the other models but it works really well.

Colt .357 Magnum Trooper MK III
Another great choice that has a lot of the same features as some of our other medium sized .357s. 6 shots with DA/PA action.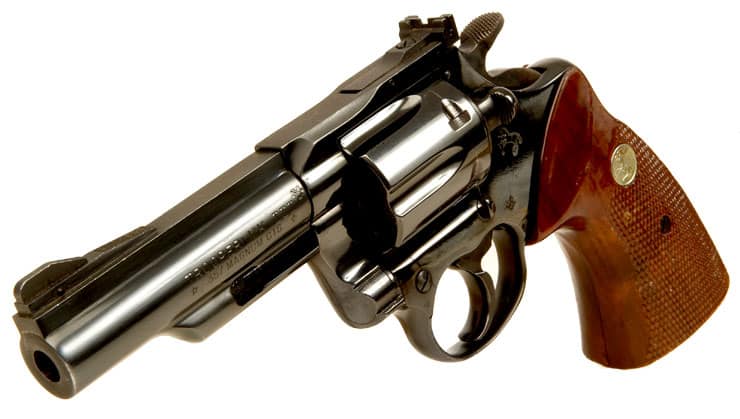 The Colt has a solid 4 inch barrel that is made of a nickel finish. It's definitely a lot shinier than the other models. It can easily handle a .357 round.
The MK III is a bit of a collectors item now so it might be a bit difficult to find.

---
Large Frame .357 Revolvers
Like the name suggests these are a lot heavier than the other models. Weighing anywhere between 25oz and 60oz these pack some serious punch and also weight.
Draw time is naturally reduced greatly due to the increased weight. You'll find that the larger frame pistols can easily handle .357 rounds without any issues. They are a lot stronger and well built.
Heavier weight also makes this difficult to conceal. Recoil is also great with heavier Magnums. If you're going to be taking any of these models to the range for practice, I'd definitely suggest a cheaper .38 Special ammo.
S&W Model 627 Pro Series
Oh boy… talk about power.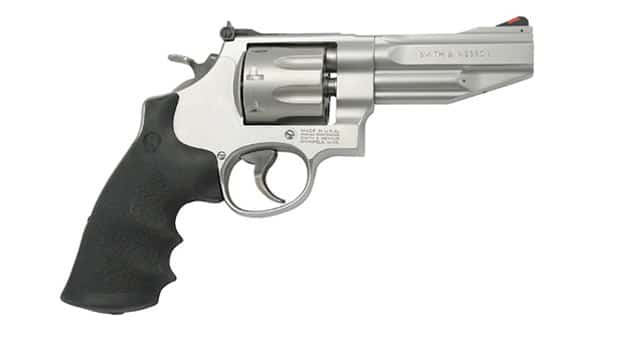 This is an 8 shooter with DA/PA.
Sitting on a solid N frame made of stainless steel. It has a 5 inch barrel with a really well crafted cylinder. Grips are customizable and can be bought on most online stores.
The Model 627 contains a larger than average hammer and trigger. You can use .357 ammo all day without issue in this. Minimal recoil as well.

Colt .357 Magnum Python
If anyone reading this wants to get me an Xmas present, well this is the one to get. 🙂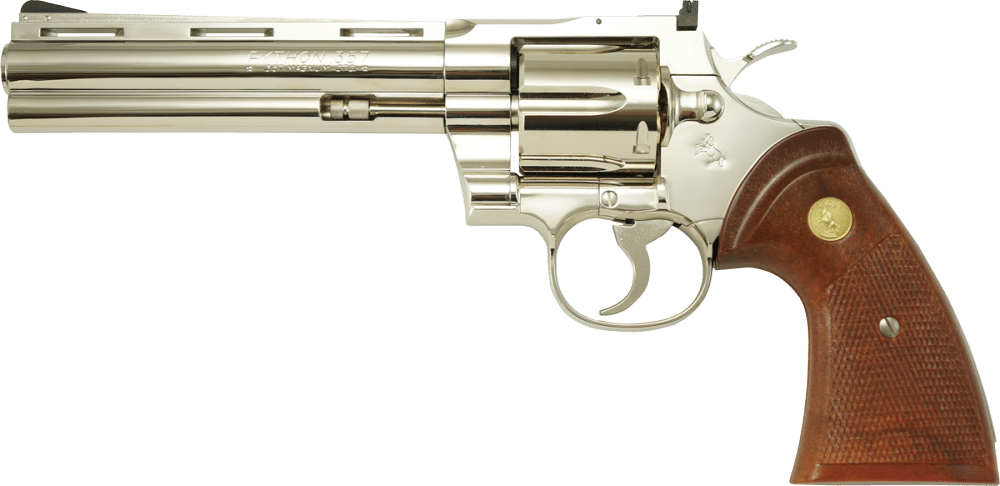 The Python was always a beautiful and powerful gun but gained huge popularity after AMC's Walking Dead main character Rick Grimes brandished a huge Magnum Python is almost every episode equipped with an never ending supply of ammo (sounds nice).
This is a bit more expensive but you're getting quality that will literally last a lifetime.

Ruger Redhawk
The Redhawk is another 8 shooter with a smaller snub-nose barrel.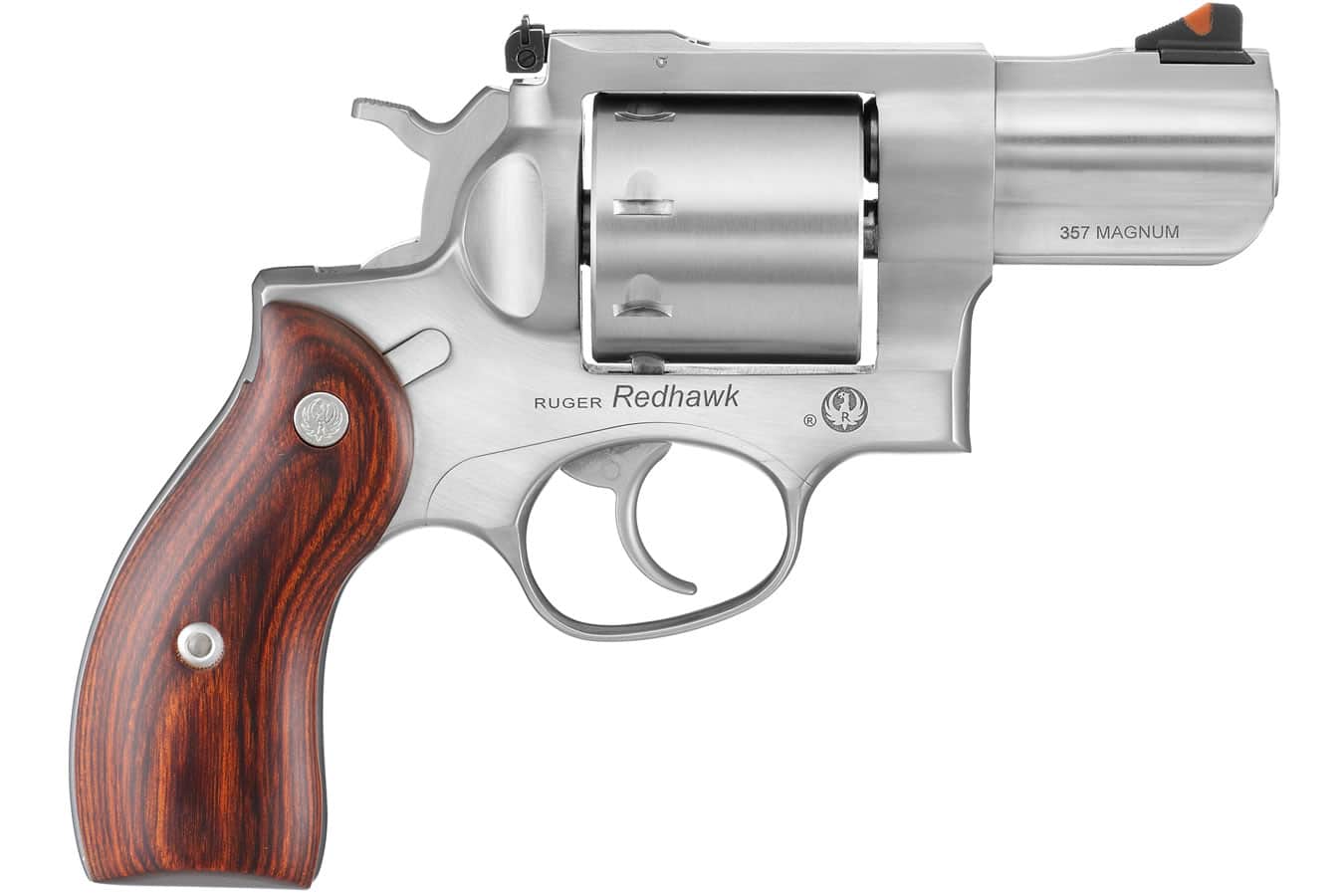 The barrel length is 2 ¾ inches and is constructed using a strong stainless steel build. Made to be durable and a lot heavier. It has a pretty good center of gravity and you definitely don't feel like you're shooting a smaller gun.
This also works great in a holster for hunting or security work. Serious stopping power.
---
Our Final Thoughts
Thanks for taking the time to read through this big review of .357s.
I covered some of my top picks, but, I'm sure there are readers out there who have other models that they like. If so, just drop a comment below.
Thanks!