One of the most popular single action rimfire revolvers is the Ruger Single Six, which is widely considered to be the gold standard for .22 revolvers with a single action firing system.
Durable, accurate, and high quality, the Ruger Single Six may be extremely popular, but it's also incredibly expensive at around $500 for a new gun.
To accommodate those on a budget, Ruger announced a budget version of the Single Six this week called the Wrangler.
According to Ruger, the Wrangler will MSRP at $250 (which means that gun dealers should sell it for around the $200 range) and it is currently available in a 4 ¾" barrel.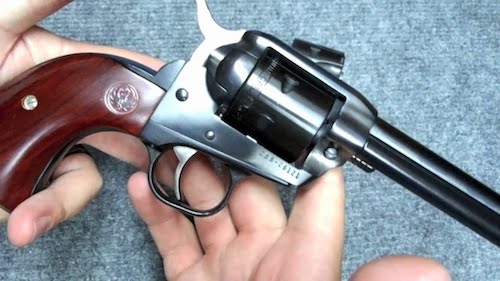 The Wrangler is built on the same frame as the Single Six and uses the same holsters and components, but according to Ruger, utilizes 'leaner' CNC machining techniques and an aluminum alloy cylinder frame to help cut down on costs.
The Wrangler is also offered from the factory in three different cerakoted finishes, which means that the weapon will be very rust resistant against the elements such as moisture.
Overall, if you're looking for a new Single Six available for around half the cost of the original model, you've just found it!