Our History, Since 2001
Gun News Daily has been the leading online authority since 2001.  We started as a written publication that helped aggregate gun news and information before online search got popular.
Over the years we have written about gun news with a specific focus on political and economic events. Our readership grew over the years with more than 50,000 monthly readers. Unfortunately, Gun News Daily ran out of funding in late 2012 we stopped publishing new content.
Our New Beginnings
As of 2016 we have restarted our site in order to promote the truth and news that liberal media so often omits. It was the founder of Gun News Daily, Nick Browning, who passed on the vision of our publication to Chris.
Chris has been an active supporter of gun rights throughout the US and remains as one of the NRA's most active supporters. In an effort to fight the influx of anti gun news and sentiment throughout the US, we have restarted Gun News Daily as a resource for supporters and gun enthusiasts.
For more information or media inquiries please email chris at gunnewsdaily.com
---
Our Staff
Chris Browning – Editor in Chief
Chris Browning is the current editor-in-chief of GND. The site was originally built by his father who used it as a resource center for people looking to learn more about gun education and safety. This legacy was carried on by Chris, who in 2015, started to republish articles and build up GND as one of the top news sites for firearm related information.
Will Ellis

Will is a former collegiate wrestler and also one of the leading competitors in skeet shooting, marksmanship and archery competitions in Kentucky. He understands the sport well and knows what it takes to succeed and win. Will is also a coach for local athletes where he teaches them basic gun handling and safety information. Will has been writing for Gun News Daily nearly-full time since 2007.
Mike Ramientas
Mike is the eldest son of a 1983 US Navy outstanding recruit from the Philippines. A gun rights advocate and firearms enthusiast, he has owned and shot several different firearms for the last decade and is looking to add more to his collection. Mike was also an Arnis and Kendo player in college and dabbles in crossbow and hand-line fishing when he's not busy with his guns.
---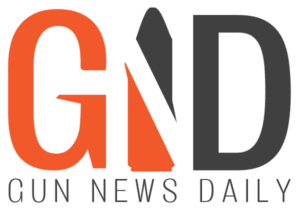 chris (at) gunnewsdaily.com
Get in touch: