Let's face it, poundage can be a real pain. Literally. If you're a regular hunter or a soldier on patrol, you don't want to be lugging around some monstrous AR-15 with a bulky handguard. If you're a competitive shooter, you'll want something that's easy to handle and one that cuts down on the time it takes you to transition from targets.
Fortunately for you, there are a number of great options out there from combat-worthy AR-15 handguards to less tactical featherweight features.
The good news for all AR-15 owners is that the AR-15's modular design is tailored to customization, making it easy to swap out parts and trick out your piece to be sexy and sleek.
The AR-15 is able to be customized for everything from casual plinking to long-range and tactical applications. Your choices are virtually limitless.
You may be happy to learn that the handguard is the most commonly-altered part of the AR-15. Here I will give you an in-depth look at my top picks for lightest AR-15 handguard and walk you through what you might need to know before selecting one.
---
Things to Know Before Buying an AR-15 Handguard
Gas System—Before you can choose a handguard, you need to know what length your AR's gas system is. Your handguard will have to correspond to either a carbine, a rifle or a mid-length. Once you know what length system you have, you'll be able to select the appropriate handguard and add other helpful accessories.
Appearance—You should always consider your personal sense of style when choosing a handguard. Do you want to go classic? Or military? There are several designs available.
Installation—Are you going to be able to properly modify your AR on your own? If not, services may be available in your area.
Heat Resistance—Are you planning on rapid fire? If so, heat might become a problem.
Settling on a Purpose—You want to pair your AR-15 with a handguard that compliments your firearm's main purpose. If you're going to be using it for extended sessions, a military-style handguard is probably the way to go. They are designed to protect your weapon from overheating.
Rail Systems—If you're planning on mounting a bunch of accessories like scopes or red dot sights, you'll want a four-rail handguard.
Now that we've gotten that out of the way, let's dive into my list. I trust you'll see why these are some of the best options available in the current marketplace.
A.R.M.S. S.I.R. Handguard
Geissele Super Modular Rails SMK MK4
Midwest Industries Lightweight M-LOK
Lancer Lightweight Carbon Fiber
Faxon Streamline Carbon Fiber
Get Deals on Guns and Tactical Gear
Join 70,000 Readers For Our Weekly Discounts
---
Top Pick

I don't know about you, but if it's good enough for U.S. Special Forces, it's good enough for me. In this case, it's freakin' great. Billed as the most advanced handguard in the world, Atlantic Research Marketing Systems' S.I.R. Handguard is easily installed with no need for barrel removal, can be tricked out to meet myriad modular capabilities, features enhanced cooling and fits all popular mil-spec flat top receivers.
If you want a rugged handguard that's also light and quick to install (under five minutes), this is the handguard for you.
---
Runner Up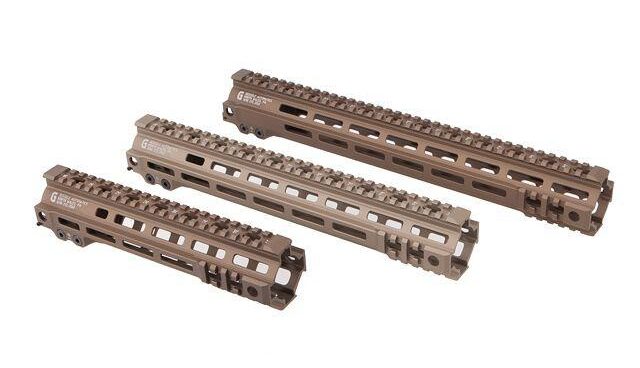 This one almost stole the number one spot with its multiple keymod attachment slots and diverse mounting options. It's .750" low profile stainless steel gas block is awesome and I just love the integrated picatinny rail sections.
It's got max ventilation for diminishing heat during rapid fire or extended sessions which contributes to the reduction of the rain's weight. For sturdiness and versatility, this is at the top of the heap.
When I let my wife try the SMK MK4 out on our last target shooting jaunt, she couldn't believe how manageable it was. "It's like it weighs less than a newborn" were her exact words.
At $225, it's not the cheapest option on the market, but it's the bee's knees when it comes to purpose-built models. Personally, I like to pair this one with Geissele's superior triggers and upper parts.
---
Affordable Option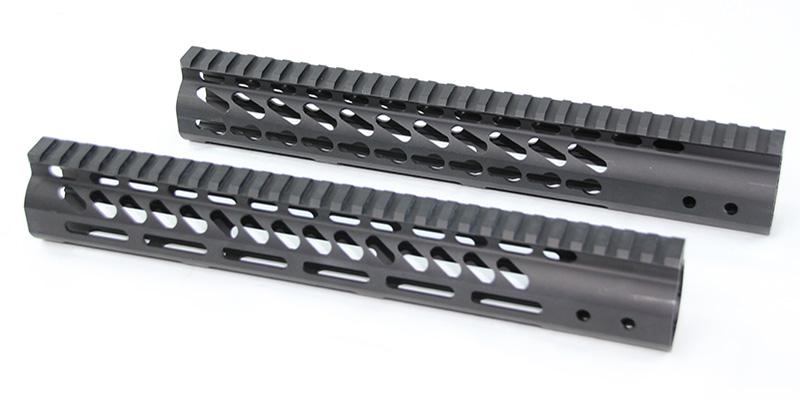 The MI G3 Lightweight ML-Series One Piece Free Float Handguard is only $159.95, but it's every bit as good as the other handguards on this list. It features pro-grade construction and is also easy to install.
Weighing in at a mere 7.3 ounces with the barrel nut, this bad boy as 8 sides of Magpul M-LOK slots, a 5-slot polymer rail section and a patented torque plate system. The torque plate is really something special because it engages the upper to keep the handguard rotating and hooks to the barrel nut to prevent the handguard from sliding off the barrel nut.
The anti-rotation sling swivel sockets are also a nice touch, to say nothing of the MIL-STD 1913 top rail or the reassurance of their lifetime warranty.
---
Another Affordable Option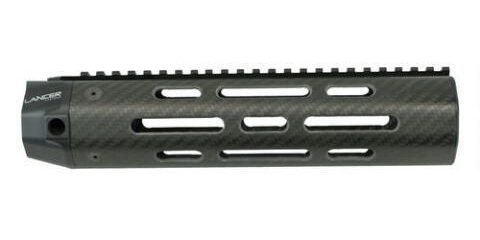 At $181.99, it's second only to the MI G3 in terms of savings. But it's not just the savings that make this one a worthwhile selection. It's also got many of the most attractive features one should want out of a lightweight AR-15 handguard.
With a 2" front sight and an overall weight of 16 ounces, it's both compact and lightweight. And not only that, it's also available in rifle length plus and extra long.
This one will fit all standard 5.56mm A3 upper receivers and can accommodate both Carbine and Mid-length.
---
Luxury Option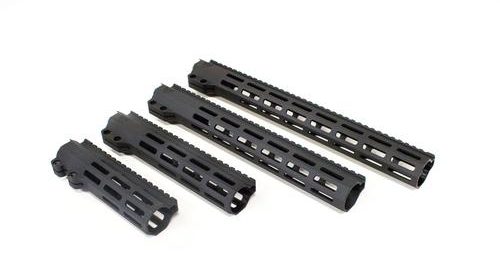 This is, by far, the most expensive handguard I would ever recommend to any AR-15 owner. At $349.00, it's hardly the best price for a handguard. But, as the expression goes, you get what you pay for.
In the case of the Faxon Streamline handguard, you get a fifteen inch handguard that's compatible with M-LOK and extended rifles, an M-LOK attachment across eight facets and hard anodized Aerospace aluminum.
It easily fits most standard suppressors under-rail and can substantially increase the maneuverability of your weapon above metal rails. You'll get all the power and performance you need with this one despite its 6.71 oz. featherweight status.
---
Closing Thoughts
In summary, I would highly recommend any or all of the aforementioned handguards to any serious AR-15 owner. Each is a solid choice across a range of price points and all of them will prevent you from feeling bogged down by unnecessary weight.
Is there an AR-15 handguard you think is lighter than the ones I mentioned above? If so, drop me a line in the comments below and share your own experiences. Thanks and happy hunting!
Related Reads: