One of the most popular manufacturers of scopes and optics is Vortex Optics. They originally became most well known for their red dot optics that could be installed on AR-15 type rifles, such has the Strikefire II red dot. But in recent years, their line expanded considerably into variable scopes as well.
Vortex is also notable for building quality scopes at affordable prices. Even if a Vortex scope doesn't quite come to the same level of extremely high quality as a company such as Leupold, you're still only going to pay a fraction of the price with a Vortex scope while also getting a product that is going to work and be long lasting.
One of the more popular variable scopes that Vortex has produced is the Vortex Strike Eagle scope. This scope is designed specifically for semi-automatic rifles such as the AR-15 and Ruger Mini-14. It's a compact sized optic with a 24mm objective lens and a 1-6x variable zoom.
Originally, Vortex intended for the Strike Eagle to be used for competition use. But in reality, the Strike Eagle can be used for virtually any kind of application where you need to quickly zero in on your target. This means that the Strike Eagle could also be used for tactical training, defense, and hunting if need be, and in any of those applications, it would be useful out to around six hundred yards.
Let's talk about the Vortex Strike Eagle in greater detail.
Get Great Guns and Ammo Deals!
---
What You Get Out Of The Box
The box for the Vortex Strike Eagle may be a little smaller than you expected, but that's largely because the Strike Eagle is a compact scope to begin with, so a larger box isn't necessary.
When you open the box, you can expect to see the Strike Eagle scope itself, a lens cloth, a business card for Vortex so you have their contact information, a CR 2023 battery to power the reticle on the scope, and the manual. All of these items are packaged very nicely and securely so they won't be damaged (at least hopefully not) during travel).
It should be noted that the battery is packed very tightly into the box and can be easily missed, so be sure that you find it before you throw the box away.
When you lift the Strike Eagle scope from its place in the box, you will notice that the scope caps are already mounted into it. The scope itself has a black finish with the Vortex logo imprinted on the lens cap and the objective lens.
---
Overview of the Vortex Strike Eagle
The Vortex Strike Eagle is not the simplest looking scope on the market, as it has a few controls on it.
The first control is the magnification ring, and as has been noted earlier, you can set the zoom from 1-6x. Initially, using the magnification ring to set your desired zoom will be stiff, but the more you use it the more it will loosen up. This is true for many different types of scopes and is not unique to Vortex.
NOTE: for close range combat/tactical purposes, you'll want to have the 1:1 zoom setting.
The body of the scope is built out of a high quality aircraft grade aluminum, which is important for protecting the scope in harsh environments (in other words, the Strike Eagle should be fine even if it gets banged against a rock or concrete).
Next, you'll find the turrets that allow you to sight in the scope for windage and elevation. There's an additional knob for you to turn on or off the illuminated reticle.
The turrets also have texturing on them so it's easier to get a grip on them in slippery conditions, though some users of the scope have noted that the turrets are also of a smaller size and therefore difficult to get a good grip on when wearing gloves. The adjustments can be made with 1/2 MOA clicks.
Meanwhile, the lens has also been multicoated to allow you to receive as much light when viewing through the lens as possible in dim and low light conditions. Nitrogen has also been purged from the scope to reduce the chances of the lens fogging up when temperatures change (such as in rain or humidity). Meanwhile, flip up caps are also installed with the scope out of the box to keep the glass protected when you are not using it.
---
Warranty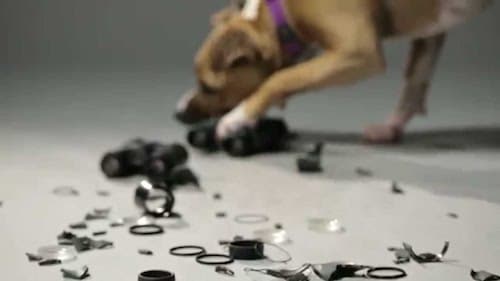 One of the biggest pluses with Vortex, besides their quality at affordable prices, is the fact that they offer an excellent warranty. You can be rest assured in knowing that the Strike Eagle is no exception.
Simply put, the Vortex Strike Eagle warranty is that if the scope is ever broken, you can either ship in your scope to have it fixed to working condition by Vortex, or they will replace it completely. The fact that Vortex stands by this good of a warranty says a lot about their company: they trust in their products!
---
Conclusion
In short, the Vortex Strike Eagle is an affordable and yet high quality scope that is excellent for competition, tactical, or hunting use out to six hundred yards or less. Available routinely in the $300 to $350 range, it's much more affordable in contrast to scopes of a similar nature from other manufacturers.
Related Reads: