Upgrading an AR-15 is one of the fun parts about owning this awesome rifle. You can customize your AR so it fits you personally and suits your specific needs. Whether those needs are for hunting, target or competition shooting, or home defense, you're sure to find some furniture that will make your AR rock and roll!
Want to know what types of furniture and accessories will make your AR-15 even better? We're going to talk about things like stocks, grips, rail protectors, slings, and much more. So, you'll be able to pinpoint the best kinds of accessories for your AR and how you want to use your rifle. We'll also talk about some neat magazine accessories you can get for the AR.
Get Great Guns and Ammo Deals!
---
What do you Mean by Furniture?
Because all ARs need certain things to operate properly, the pistol grip, stock, and handguard are all considered part of the furniture. But all these things can be upgraded to add benefits to your AR.
---
Pistol Grips
It's called a pistol grip because it more closely resembles a traditional pistol's grip than a rifle grip.
These are more comfortable for shooting because they're ergonomic and they give the entire AR a more normal look. They are also easier for women to use.
When you purchase a stock AR, more than likely it comes with a standard A2 grip. For most shooters, this grip is too small and feels cheaply made. In other words, it works okay, but there are much better options available.
---
Stocks (or Buttstocks)
This is the part you rest the cheek on and press into your shoulder when firing the AR. They come in a variety of styles from basic to specialty designs.
---
Recoil Pads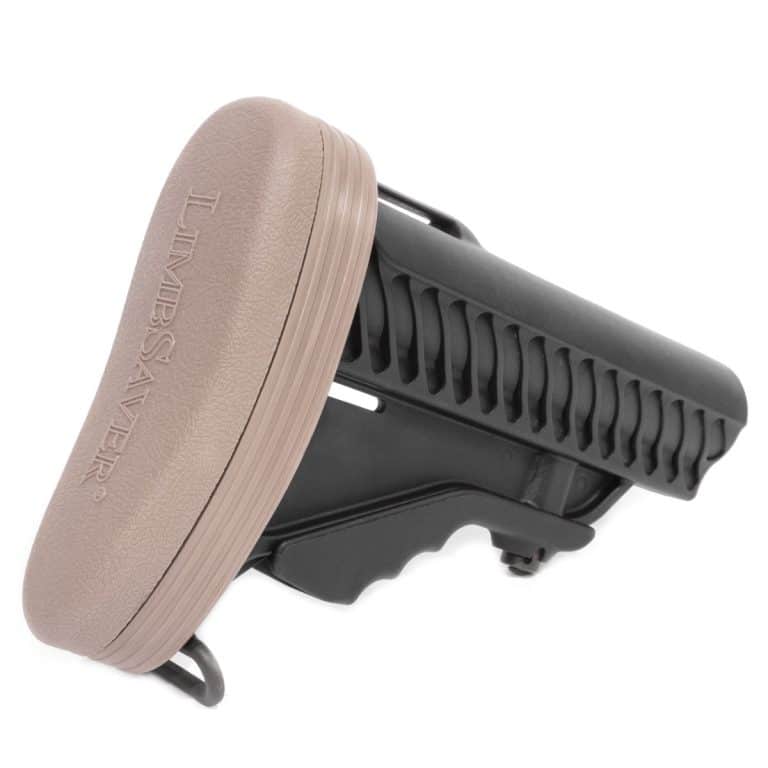 You can add aftermarket recoil pads to most AR buttstocks. These will cushion the recoil and help protect your shoulder, especially in repetitive firing situations like target or competition shooting.
---
Handguards
We talked about these in our article Best AR-15 Upgrades: Handguards, Triggers, BCGs, and More. But we'd like to add a discussion about rail protectors.
These are attachments made of polymer that help keep the Picatinny rail in great shape and offer you a better grip. They will also look awesome in contrasting colors.
---
Sling Plates and Slings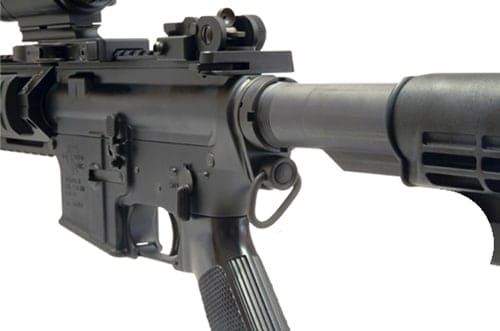 No AR is complete without the addition of a carry sling. There are plenty of choices, but we like the Magpul series that lets you choose either one- or two-point attachments.
---
Other Accessories
Here's an overview of some other accessories we haven't mentioned yet, including grip and magazine options.
Vertical Grips
A vertical grip will grant you better handling and control of your weapon. In some places, a vertical handgrip is illegal, so make sure it's okay to do in your area and on your AR before you install any vertical handgrip.
These also help with control of your AR, but they're not quite vertical grips, so they get their own special section.
AR Bipods
A bipod can offer you even more in the way of weapon stability and balance for your AR. Rather than removing them, they can be raised out of the way when you're not using them.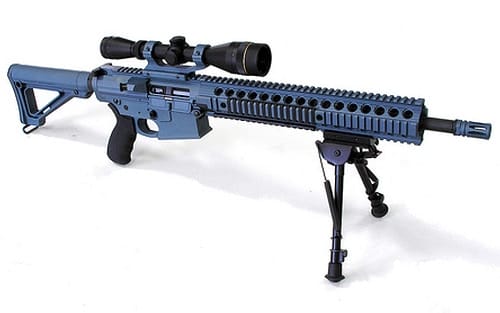 Magazine Accessories
These are accessories you can add to your magazine for different benefits.
---
Conclusion
Adding furniture accessories to your AR-15 can be a blast. So long as you know what you want, you can customize your AR to fit your own personal needs and taste.
Be aware that some AR accessories are not allowed in some locations, so make sure to check your local and state regulations before upgrading your AR.
Related Reads: