The revolver vs. semi-automatic argument generates the same high emotions and tensions as battles during our Civil War. Some people love them; some people hate them.
If you're looking for a new revolver, you might be interested in the Smith & Wesson 686. Even if you're new to shooting or to shooting revolvers, the 686 has loads of features to appeal to you — and it's one of the best looking revolvers in the world today (my opinion).
The Smith & Wesson 686 offers features to appeal to new shooters, new-to-revolver shooters, and experienced shooters alike.
Get Great Guns and Ammo Deals!
---
What to Consider Before Buying
Revolvers tend to have a lot of recoil, or 'kick'. To overcome this issue, most revolvers are bulky and heavy, this weight used to balance out the recoil.
If you're interested in buying one, you might consider borrowing one first to get comfortable handling and shooting it. Getting one in your hands will give you an idea if a revolver is right for you.
If you intend to use your revolver for concealed carry or self-defense, you need to keep in mind that they can only hold a maximum of seven rounds; you'll need some way to carry extra ammunition, like a speedloader.
This will require a separate holster if you carry a speedloader. You'll also have to get a holster made for revolvers because they're not interchangeable with those for semi-automatics.
Revolvers have long been known for their reliability. They don't jam like semi-automatics tend to do. They have less moving parts to worry about failing. There's no breakdown involved when it's time to clean.
The only issue you might get when cleaning is with revolvers that have ported barrels. These are difficult to clean.
For concealment, revolvers are thicker than semi-automatics, meaning you'll have to work a little harder to keep it from showing.
[spec-single]
---
Features and Benefits
The Smith & Wesson 686 offers features to appeal to new shooters, new-to-revolver shooters, and experienced shooters alike.
Pros
Stainless Steel frame and barrel

Available in a 6- or 7-round capacity

Adjustable white rear sights

Less recoil

Available in different barrel lengths

Some available with ported barrel

Shoots either .357 Magnum or .38 Special rounds

Interchangeable grips

Single-action or double-action
Cons
Weight–around 3 pounds' worth (39.7 ounces)

No locking mechanism

Shiny frame not good for hunting or self-defense carry at night

Ported barrel adds more flash in the dark

No finger contours on grip

Light trigger pull in single-action
Stainless Steel Frame and Barrel
This L-frame revolver is built with a stainless steel frame and barrel. Stainless steel is an advantage, of course, because it doesn't rust or corrode. The frame is then finished in satin stainless around the outside.
Some 686s are available with a ported barrel, which allows gases to escape the top of the barrel at the end. This will help avoid muzzle flip by pushing the front of the barrel down instead of allowing it to move upward. But ported barrels are more difficult to keep clean.
Interchangeable Grips
The stock grip is made of diamond-shaped synthetic material, but there are plenty of other grips available if you don't care for that. The 686 is an L-frame, so any square butt grips listed for L-frame revolvers should fit nicely.
Take, for example, the Secret Service Series of grips, which are made of real ebony or rosewood for a warm, comfortable grip. They also provide the finger contours which will help with your grip.
You can also get grips made of walnut, ivory, and white pearl, so your customization possibilities are nearly endless.
Cylinder Capacity
The 686 is available in either a 6- or 7-round cylinder. The 6-round cylinder is more common, but for self-defense, a 7-round revolver gives you that one extra shot without reloading, which may end up being critical.
A 7-round revolver is going to be heavier and thicker than one with only 6 chambers. This will make it more difficult, though not impossible, for concealed carry.
Holsters may also give you a tighter fit with the 7-round model, but leather holsters should stretch enough over time to give you a smooth draw.
Adjustable Rear Sights
The 686 comes with adjustable white outline sights. This makes it easy for you to sight the handgun in for the best accuracy. The front sight is a red ramp, offering high contrast to the rear sights.
Of course, the sights can always be changed if you prefer something like tritium or fiber optic.
Barrel Length
Smith & Wesson offers the 686 in different barrel lengths. These include 2 ½ inch, 3 inch, and 4 inch. The shorter the barrel, the more recoil the firearm will likely have. Of course, a shorter barrel is more suited to concealed carry.
On the other hand, a longer barrel can offer a smidge of greater accuracy. This is due to the longer sight radius you get, the greater distance between the front and rear sights.
Ammunition Variation
With the 686, you can choose to shoot either .357 Magnum or .38 Special rounds. The .38 Special rounds will give you less recoil than the larger .357 Magnums have. The .38 special rounds are cheaper to buy, especially for target practice.
Just remember, you can fire .38 Special rounds in your 686. But never attempt to shoot the .357 Magnum rounds in a .38 Special chambered handgun; they're too long.
This goes for any handgun and ammunition. Shooting ammo that does not match the gun's caliber can be extremely dangerous and may even cause injury.
Trigger Pull
One thing you should be aware of when looking at a 686 is its trigger pull. I'm not talking about trigger pull in double-action, where you simply pull the trigger to fire. When the hammer is cocked in single-action, the trigger pull is extraordinarily light.
One story says the shooter was at a range and cocked the 686. He had his trigger finger safely off the trigger (Firearm safety rule #4). Then, he decided to change his grip slightly.
As he did, his pinky finger accidentally brushed the trigger, causing the gun to discharge. So be aware of this whenever you're in single-action mode.
Accessories
I've touched on grips already, but there's a huge market for other accessories for the 686. This includes trigger kits, which can reduce the trigger pull weight.
As mentioned above, you can also change the sights if you prefer something fancier.
Warranty
The 686 comes with Smith & Wesson's one-year warranty on defects in material and workmanship. They will cover shipping costs both ways to repair or replace your firearm.
---
Alternatives for the S&W 686
Perhaps you like the features of the 686, but want to look at some comparable firearms first.
This firearm is similar to the 686 and gives you some additional features like the Taurus Security System (TSS) to render the firearm inoperable.
It has adjustable rear sights; it features a solid, ported barrel that substantially cuts down on recoil. As a matter of fact, the recoil is so slight that you'll swear there's a squib.
It's also about half the price of the 686 and comes with a lifetime warranty.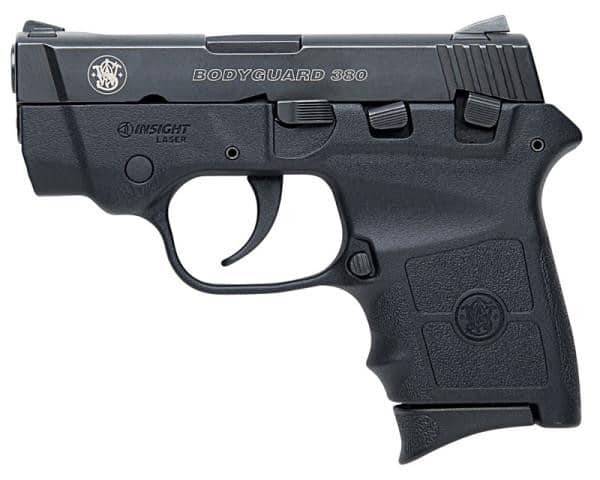 The Bodyguard is chambered in .38 Special, so if you want a little less firearm for concealed carry, you might consider this. But, it has only a 2-inch barrel, so it may actually have more recoil than the 686.
The 2 ¾ inch barrel makes it a great conceal and carry piece. At 12.3 ounces, it's lightweight and easy to use. If you're getting tired of your old Glock, the Bodyguard is a worthy replacement.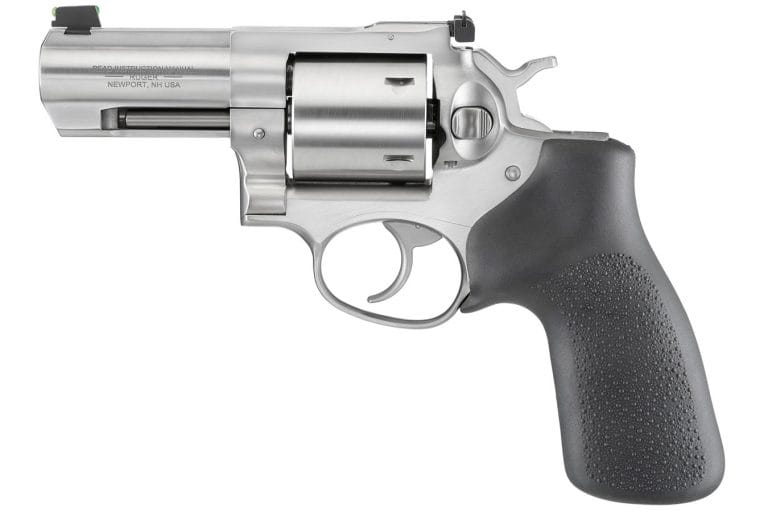 This double-action revolver is one of the most comfortable revolvers on the market. Chambered in .357 Magnum Special, it's got a 500 m firing range and has a triple-locking cylinder for optimal alignment and operation.
Personally, I like this one the most because it makes me feel like a responsible father. The transfer bar ignition system means that if the cylinder is fully loaded, the gun won't go off unless the trigger is deliberately pulled.
Since my kid is still a tiny little guy, I can rest easy, knowing that if he gained access to my GP100 he wouldn't have the strength to pull the trigger. And it's nice to know that if he dropped it, it wouldn't go off.
The patented grip frame can be customized to any person's preference, ensuring a comfortable fit. It also features a recoil-reducing, cushioned black rubber Hogue Monogrip. Your fingers and joints will thank you if you snatch one of these babies up.
---
Final Thoughts
The Smith & Wesson 686 is a great all-around revolver.
It has the reliability of a revolver, of course, reducing the chances of a malfunction (99% of the time, the problem is the ammunition).
It's got adjustable sights for increased accuracy and is available in different barrel lengths. And you'll get a one-year warranty.
If you're looking at a revolver for the first time, this may be an excellent choice if you don't mind the price.
It's great as a beginner gun, but can impress even veteran revolver shooters.
Related Reads: