The Ruger LC9S was designed for concealed carry self defense. With a small frame and rounded edges, the LC9s is the perfect pocket carry pistol.
You may be searching around and asking what is the best pocket holster for Ruger LC9s? There are many to choose from so I decided to do some research for you.
I found the DeSantis Nemesis Holster to be the best choice out there.
This holster was designed to stay put in your pocket. The inside material is smooth for easy draw but the outside material grabs your pocket and stays in the same position.
Get Great Guns and Ammo Deals!
---
Pocket Carry
Over the last decade or so, pocket carry has grown by leaps and bounds. More and more people are choosing to carry this way than ever before. Manufacturers are making their pocket pistols better and better which increases demand.
Pocket holsters are designed to fit into the pocket of your pants or jacket. The shape of the holster and padding make it hard to see the shape of your gun through your pocket.
Made from nylon or leather, the outside is rougher than the inside. The smoother inside let's you draw quickly and easily while the rougher outside material keeps the holster in position.
Pocket Carry Guidelines
As with any type of carrying, there are general rules that should be followed when carrying in your pocket.
You should always use a holster when you pocket carry. Just tossing your gun into the pocket of your jeans or your jacket is not wise. A quality holster will cover the trigger, protect the gun from pocket lint and protect your jeans from the sharp edges of your gun. It should stay in your pocket with activity and as a matter of fact the holster should stay in the same position as you draw.
You should keep a dedicated pocket for carrying. When your holster is in that pocket, nothing else goes in there. Keep your keys, change, etc. in a different pocket. You don't want to be in a situation where you need to draw your gun and as you reach for it you have to fumble around with other objects to find the holster.
Practice your pocket draw. Drawing from your hip, shoulder holster or pocket are all very different and require different muscle memory. Spending some time practicing dry fire draw helps you be proficient for when you may need it in a real stressful situation.
Be aware of where your muzzle is pointing. If you are sitting across from someone your muzzle is pointing right at them. Keep this in mind and choose your seating appropriately.
Don't put your hand in your gun pocket unless you intend to draw your weapon. You should not be handling your gun and drawing attention to it.
Pros and Cons of Pocket Carry
As with any type of carry, there are pros and cons for pocket carry. There are more advantages than there are disadvantages.
Pros
Pocket carry is comfortable. While every type of carry takes some getting used to, we are all used to carrying oddly shaped things in our pockets. This is probably one of the easiest ways of carrying to get used to.
It's convenient. You don't have to worry about wardrobe, other than having decent sized pockets. No worry about buying extra belts, bigger size clothes or always wearing a jacket.
Pocket carry is very concealing. Quality holsters are made to keep your pocket pistol hidden. Even if you can see a bulge in the pocket most people expect you to carry stuff in your pocket. It is less conspicuous than a bulge at the hip, ankle or under the shoulder.
You may be able to draw much quicker from a pocket holster. The motion to get into your pocket and draw a gun is much quicker and more natural than having to move shirts, jackets or even a pant leg out of the way before drawing.
Anyone trying to grab your gun during a scuffle will have to get into your pocket first. With other types of carry it may be easier for someone to get a hold of your gun.
One of the best advantages of pocket carrying is that you can easily and stealthily prestage your draw. While you don't want to be handling your gun, you can slip your hand into your pocket and prepare to draw if things are starting to escalate.
Slipping your hand into your pocket is not necessarily a threatening move and may give you an advantage over different holster types.
Cons
It can be trickier to get to your gun in a sticky situation. If your stress level is elevated you may have a little more difficult shoving your hand into a pocket and getting a good grip on the handle of the gun.
Pocket carry limits the size of gun you carry. Unless the pistol is compact or micro, it will be very uncomfortable to carry in your pocket.
Final Thoughts
As you can see the advantages outweigh the disadvantages. Pocket carry is a viable option and it keeps growing every year.
Let's check out some of the top picks, for pocket carry holsters, that we found.
---
Ruger LC9s Pocket Holster Top Picks
DeSantis pocket holsters are always made of high quality material. They have a great reputation for being the best in pocket holsters.
Features
Ambidextrous
Made in USA
Foam core breaks up shape of gun
Pros
Fits LC9s perfectly
Covers the full trigger guard
Any visible appearance looks like a cell phone
Doesn't move around
Nice draw
Cons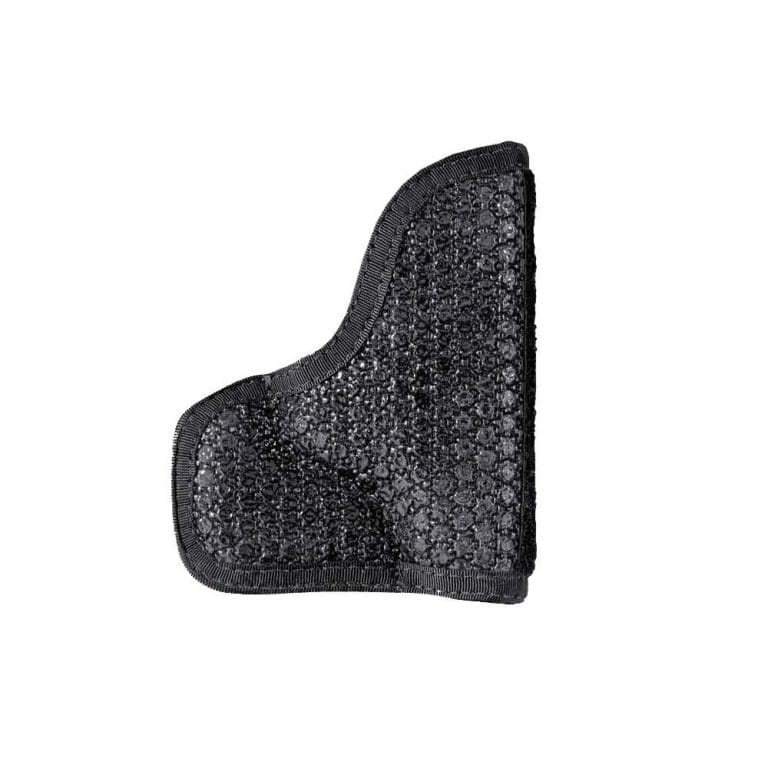 This holster is designed for front or back pocket carry. The sticky, rubberized, material on the outside is an improved version of the original, the Nemesis.
Features
Improved sticky outside material
Removable, reversible outer flap for further conceal
Will not move out of pocket
Front or back pocket
Pros
Does not print
Holds great
Ambidextrous
Made well
Cons
Square flap does add some bulk
Square flap may keep it from fitting into some jeans
May be hard to grip weapon
Can turn pocket inside out as drawing
Made with a no slip band to grip the pocket, this holster is a high quality pocket holster. Blackhawk makes good stuff and this is not an exception.
Features
Open top holster provides grip up positioning
Protects pistol
No slip band keeps holster in pocket
Protects skin from weapon's sharp edges
Pros
Comfortable
Affordable
No printing
Stays in position
Cons
No slip band isn't enough to keep it in pocket every time
Thin fabric
Feels like pistol will slip out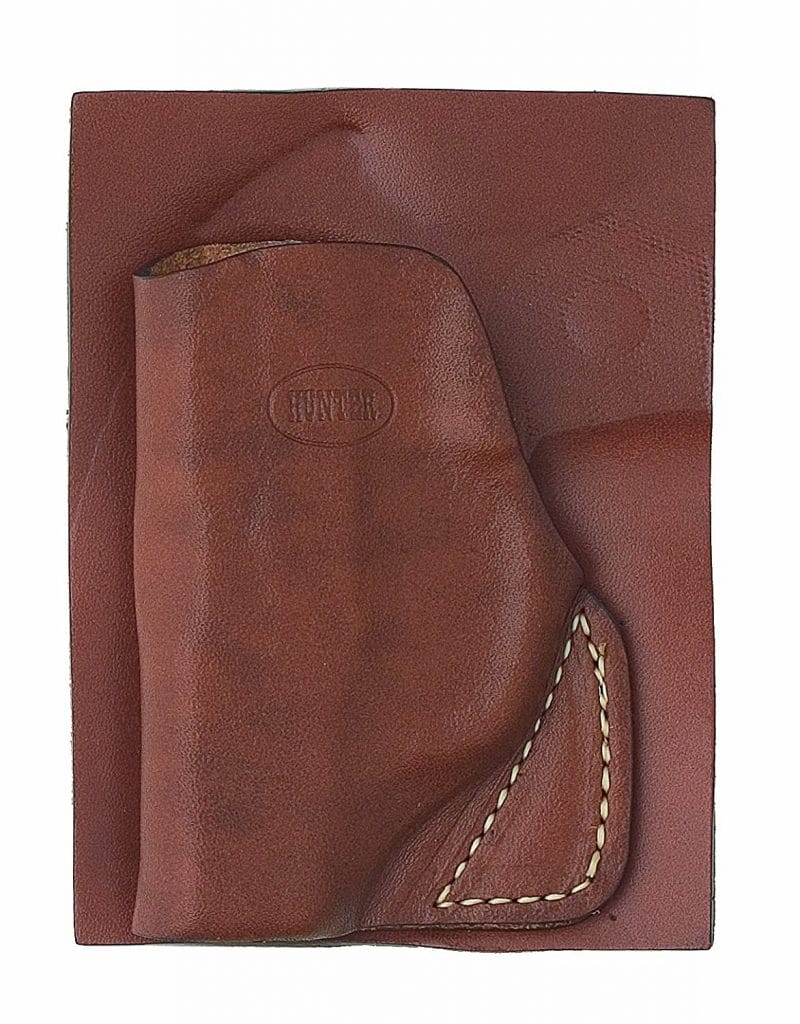 This holster conceals in your pocket. Leaves a smooth, streamlined shape not a gun shape. Made from top grain leather molded to fit your gun.
Features
Molded and edge dressed
Premium top grain leather
Can be worn in front or back pocket
Made is USA
Pros
No printing
Lightweight
Comfortable
High quality product
Cons
A bit large for some front pockets
Can move around in pocket
---
Last Thoughts
I'm sure you took a lot of time and put a lot of consideration into the purchase of your Ruger LC9s. There are so many different choices in handguns. What caliber? Do I want a semi-automatic pistol or a snub nosed revolver?
It can all be a little overwhelming and once you make your decision on which firearm to buy you may have sighed with relief. You may have thought your research was over.
Now, I'm sure you are finding, there is just as much research and stuff to learn about how you want to carry, and the holster you need for your gun. There are many different ways to carry your weapon.
From shoulder straps worn under a jacket to strapping a firearm on your ankle, and plenty of options in between. Since you have a pocket sized gun you may as well find a way to carry it in your pocket, right?
Even making the choice to pocket carry will open up all the different types of pocket carry holsters and can leave you wondering which ones are good. After doing the research I found the DeSantis Nemesis to be the best choice.
Our Pick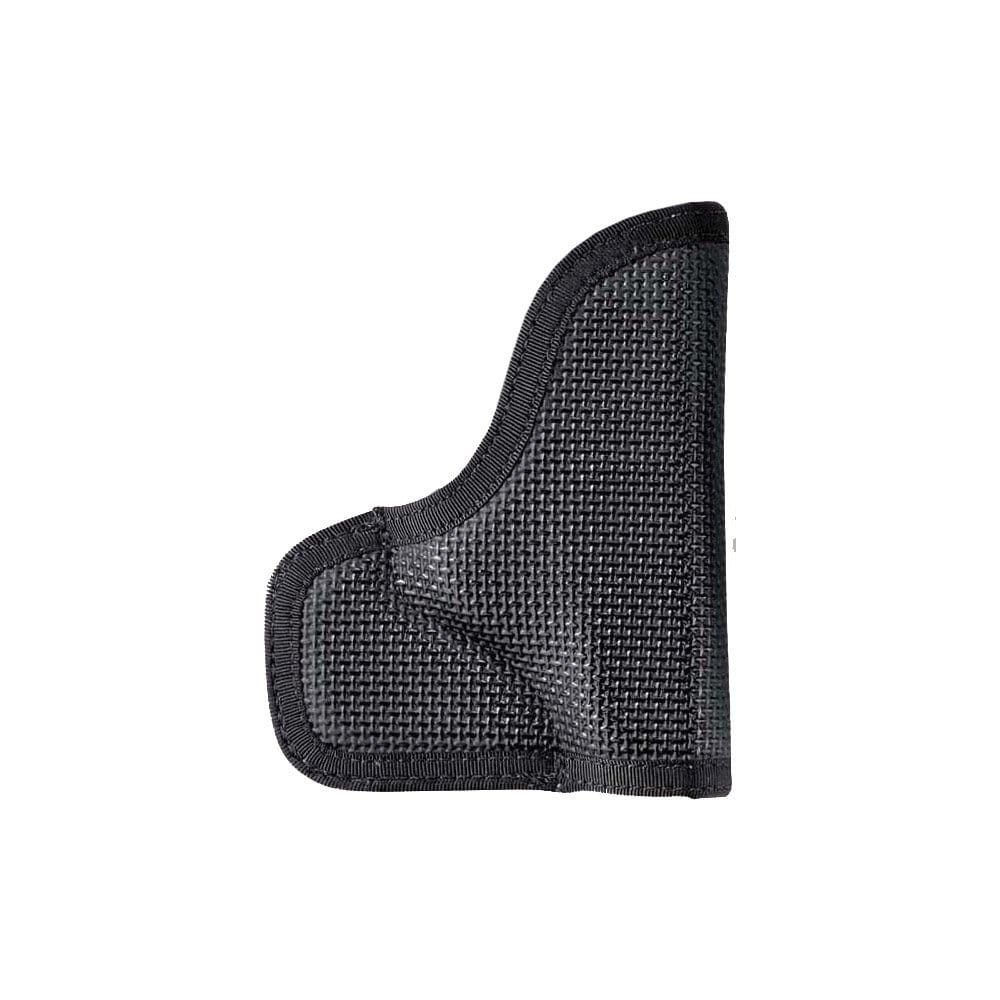 It really outperforms the others. It has great staying power, yet a smooth draw, and leaves no printing. Made durable, by a company that is a leader in their industry, this holster may help you feel secure knowing your gun is safe and stable and ready to be used if a situation were to arise.
Related Reads: