So, you're in the market for a shotgun scope. You may be asking yourself, what is the best shotgun scope? Well, I have an answer for you. I did the research and found a few really good shotgun scopes for you to choose from.
My top pick in shotgun scopes is the Bushnell Trophy Red Dot Rifle Scope.
This scope will help you quickly distinguish between a brown tree and a brown critter with it's Amber Bright optics. Multicoated optics help you see in low light conditions. It is nitrogen filled so it is waterproof and fogproof.
Get Deals on Guns and Tactical Gear
Join 70,000 Readers For Our Weekly Discounts
---
Do You Need A Shotgun Scope?
Is there a difference between a shotgun scope and a rifle scope? Are they interchangeable? I have heard some people say they use a rifle scope on their shotgun and I have also heard stories about how it didn't work out so well for them.
Some even wonder why you would use a scope on your shotgun. Turkey hunting doesn't seem like there would be a need for a scope. It's not like you are going to snipe that turkey from a long distance.
Adding a scope to your shotgun will actually improve your chances of getting that turkey with a clean shot. Larger game calls for even greater accuracy than turkey hunting.
Yes, you can shoot your game with iron sights but using a scope is like reading the fine print. It's much easier to do with your readers on. With a scope you will be less frustrated and have more time to get more kills.
Crosshairs
With a scope you will not be tempted to raise your head and look to see if that bird, or other animal, is moving. Crosshairs allow you to pinpoint your target at all times.
Magnification
It can't hurt to have your target magnified. For the cost of a small amount of weight added to your shotgun, you will be able to see your targets much more clearly.
---
What To Look For
When you are shopping for a scope for your shotgun, there are some things to keep in mind. There are many scopes to choose from so here are a few things to look for as you are choosing the right scope for your shotgun.
Durability
The most important thing that you need from your shotgun scope is it needs to be worth the money. When you are out in the woods you will need a durable scope that lasts for the long haul.
Clarity
Another very important feature to look at is the scope's clarity. Having a clear view doesn't necessarily mean the most expensive scope on the market. You want the scope to have a sharp view of whatever you point it at so your eyes get the relief necessary.
Magnification
Slight magnification is enough for a shotgun scope. You don't need magnification as powerful as a rifle since you won't be shooting as long of a distance.
Price: Expensive Doesn't Always Mean Better
As long as the scope fulfills these other requirements listed, you really don't need to spend an arm and a leg on a scope for your shotgun. Unless you make your living from hunting, a simple scope that gets the job done is probably good enough.
Less Is More
As you are shopping around for a shotgun scope, you may see all these different, tempting, features. Keep in mind that every gadget and feature is one more thing that can break and make your scope useless. Unless you think a certain feature is a must have, you can probably do without it.
The Look
Remember that shiny scopes can be easily spotted. You don't want to head out on your hunting trip camouflaged from head to toe and realize your shiny scope reflects the sun and catches the attention of the wildlife.
If you can't find a camo scope, or don't want one, make sure the scope you get is a matte finish.
---
Shotgun Ammo
A simple 12 gauge shotgun is a versatile gun. It's amazing how many things you can do with it. There is a wide range of ammo for your shotgun that you can use for hunting birds, hunting deer, and defending yourself.  
Birdshot
This is cheap ammo. Every shotgun owner need to have multiple boxes of this around. Although they are meant for clay birds, many hunters have used birdshot for feathered birds too.
For some shotgun owners, this may be the only type of shot they use. There's just so many things you can do with it. You can shoot all day long and not feel like you are wasting a lot of money.
Turkey Loads
A lot of companies make specialized turkey loads. These shells are designed to give a reliable shot for something the size of a turkey head out to about 45 or 50 yards. They are more expensive than birdshot but they may be what you need for turkey hunting.
Buckshot
Buckshot is good for deer at close range. It is also good for self defense. It can have quite a bit of recoil, but there are brands that make "reduced" or "managed" recoil shells.
---
Top 5 Shotgun Scopes
Enjoy the versatility of your shotgun. Get out there and shoot it. For now, let's get on with the top picks for scopes for our shotgun.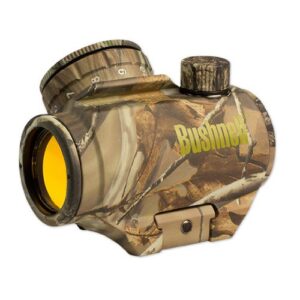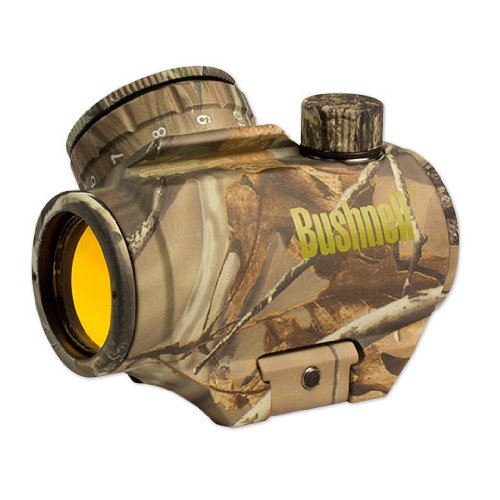 This scope is an all around winner. It comes in camo or matte black, it's lightweight, not too expensive, but it's durable and gets the job done.
Features
Matte black or camo option

Quality optics

Crisp display

Durable

3 MOA  red dot sight

11 brightness levels

Unlimited eye relief

Amber Bright optics

3.7 ounces

Protective lens cover
Pros
Waterproof gaskets are durable

Doesn't fog up

Holds zero

Tough and rugged to last

Affordable

Compact

Lightweight

Clear glass
Cons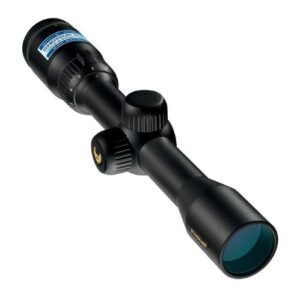 Since this is a Nikon, you expect it to be a good scope. This scope lives up to it's name. This scope makes hunting precise and enjoyable.
Features
Bright images

100 yard field of view

Zero reset turrets with spring loaded adjustment knobs

Quick focus eyepiece

Nitrogen filled

3.8 inches of eye relief

Works with muzzle loaders
Pros
Holds up to heavy recoil

Great optics

Mounting is easy

Ideal for deer shooting

High quality
Cons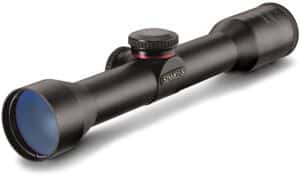 This shotgun scope is affordable yet offers advanced features. You will be able to see your target, regardless of the weather, thanks to the quality optics.
Features
TrueZero windage adjustments keeps your focus fixed

Waterproof

4 inch eye relief

Weighs 8.6 ounces

Pro diamond reticle

Easy grip and adjustment
Pros
Holds zero

Quality glass

Easy to adjust

Dependable

Affordable
Cons
A little on the heavy side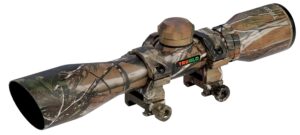 This scope is excellent for those looking to hunt turkey and deer. It is made of aircraft quality aluminum for durability.
Features
Lifetime warranty

Coated lenses

Fingertip windage and elevation adjustments

Diamond reticle

100% waterproof and fogproof

Nitrogen filled

Scratch resistant
Pros
Clear sights

Good eye relief

Perfect for a turkey hunting day

Diamond reticle is nice

Holds zero
Cons
Not the best for the money

Not the most durable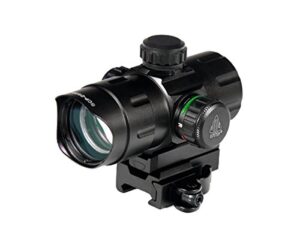 This scope made the top picks since it is all around durable and rugged. It has clear sights and is waterproof and fogproof.
Features
Unlimited eye relief

Great field of view

Red or green dot

Affordable
Pros
Affordable

Holds zero pretty good

Won't fog up

Nice range of brightness adjustment

Adjustments work well
Cons
Heavy

Rear dust cap hits the QD mount

Parallax effect is pretty bad
---
Final Thoughts
As you can see, you want a different scope for your shotgun than one for your rifle. Having a scope on your rifle is a great option for hunting.
Our Pick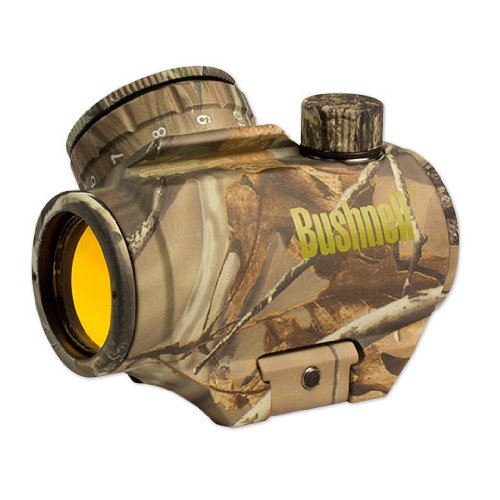 There a a lot of choices in scopes for your shotgun. I went with the Bushnell Trophy Red Dot Scope because it has all the features and qualities that we talked about in this article. At the end of the day, it gets the job done great, without breaking the bank.
For more gun scopes reviews, visit this page.
Related Reads: