Those who have an affinity for first-person shooter games quickly develop favorite weapons in each game.  Of all the weapons available, the assault rifle is one of the most popular and commonly used weapons in all first-person shooter games as it is reliable and gets the job done quickly.
If you truly develop a love for a rifle in your favorite game, there is a chance that you could own the same gun in real life!
Our list below details the top 5 video game weapons that you can actually own in real life: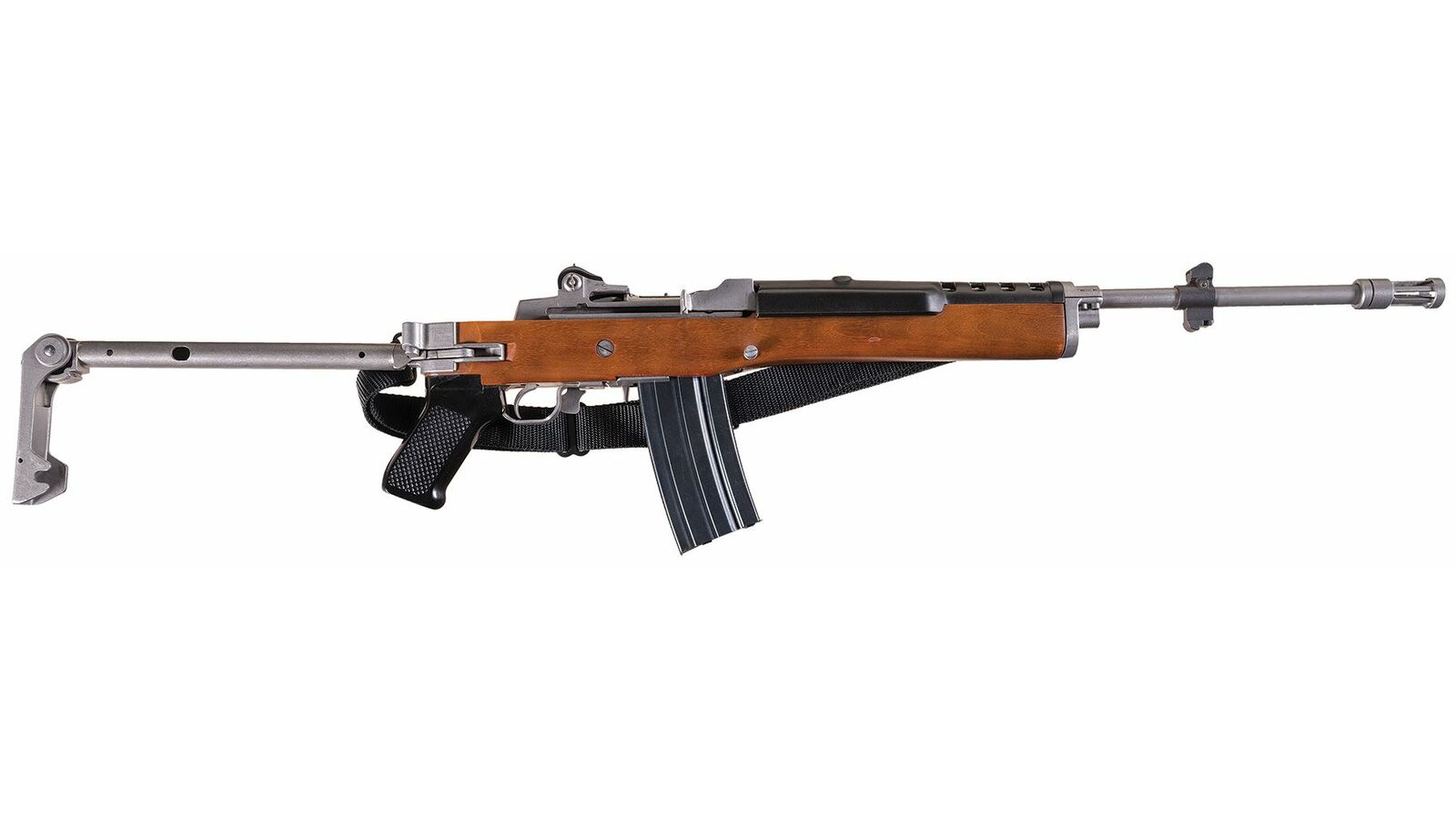 The Ruger Mini-14 is a rifle offered in video games such as Grand Theft Auto: Vice City, Left 4 Dead and Left 4 Dead 2, and Jagged Alliance: Back in Action.  In these games, it is often referred to as "hunting rifle" or "mini 14" and is a useful weapon in all environments. In real life, it is a semi-automatic carbine rifle that is popular for homeowners, sportsmen and ranchers.  With a shorter barrel, ranging from 16.1-22 inches, it offers more maneuverability than a typical, longer barreled rifle which makes it a more user friendly and accurate firearm. The Ruger Mini-14 has a breech-bolt locking system and self-cleaning moving gas cylinder, which further adds to its appeal
In the link above, you can find this rifle at Cabelas in both the 5P Ranch and 20P Tactical versions.  With the 5P Ranch version, you get a traditional fixed-piston gas system and a patented scope that mounts directly on the receiver.  The 5P Ranch is available with 5 or 20 round magazines. If you are more interested in the 20P Tactical version, the weapon is chambered in the .300 AAC Blackout.  With a front blade and adjustable rear sights, the 20P Tactical has a sleek and stealthy look.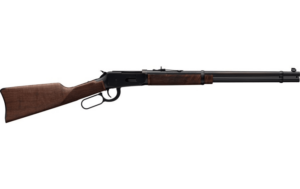 Next on our list is the Winchester Model 94 rifle in .30-30 (and a host of other calibers).  This rifle is an old classic, and is also the bestselling sporting rifle in American history. The original version of this rifle is such a legend that the Winchester lever action in general is often referred to as "the gun that won the West."
In video games, it appears in Call of Duty: WWII, Ghost Recon: Wildlands, Killing Floor, and Zombie Master, to name a few.  In these games, the Winchester 94 is often called "Stampede," "Lever Action," or simply "Winchester."  While it can be used to kill zombies in video games, in real life, it is a favorite for deer hunting.
Technically, the Winchester Model 94 is a smooth-loading lever action rifle with a button-rifled blued barrel.  The stock is made of beautiful grade walnut that perfectly compliments the blued steel receiver. Not only is this weapon beautiful, but it is also comfortable.  It is equipped with a traditional straight grip and is quick-cocking because of the smooth-loading lever. If you are interested in adding scope mounts, the Winchester Model 94 is already drilled and tapped for you to do so.
The H&K 416 Semiautomatic Rimfire Rifle is another popular video game rifle that can be purchased in real life.  It is modeled after the HK416 tactical rifle used by military and law enforcement internationally. Among many others, this rifle can be found in games such as Ghost Recon Breakpoint, Blacksquad, Call of Duty: Black Ops III, Tomb Raider,and Medal of Honor: Warfare.  In these games, the H&K 416 is most commonly referred to as "M416" or "HK416."
In real life, the H&K 416 is made of anodized, aluminum receivers.  It has straight blowback operation, a 6-position collapsible buttstock, and a Picatinny rail interface system.  The rail also comes with factory-mounted, flip-up sights. Additional accessories can also be attached to the included M-LOK slots.  All these features make it the perfect weapon for cost-effective tactical training or personal fun.
The Daniel Defense DDM4 V7 is the next on our list.  In real life, this AR-15 rifle is reliable, accurate, and high quality.  In video game weapons, it proves to have the same qualities. It appears in such games as Ghost Recon Breakpoint, Call of Duty Modern Warfare Remastered, Rainbow Six Siege, and Medal of Honor.  In these games, it is listed as the "M4," "M4 Carbine," or simply "Assault Rifle."
In real life, the DDM4 V7 has versatile features that allow it to be used for a multitude of reasons.  The M-LOK attachment technology and Picatinny rail allow different useful accessories to be attached and detached quickly and easily.  A smooth, mid length gas system allows for extremely precise shots, while a free-floating MFR XS 15.0 handguard keeps the weapon light in your hands.  Your purchase of this weapon also includes a flash suppressor.
The Browning BLR Lightweight Lever-Action Rifle is the last weapon on our list. In games, this weapon shows up in Contagion, and Call of Duty: Advanced Warfare.  For Contagion, this weapon is referred to as "BLR."  In Call of Duty: Advanced Warfare, it can be found as "Lever Action."  In both places, it is a rapid-fire rifle that delivers a punch.
In real life, this rifle has a large amount of positive customer reviews.  Users are impressed by its consistency and accuracy, even after thousands of rounds.  Talking specifics, the Browning BLR is a lightweight, lever-action rifle that has a stock and fore-end made of smooth walnut, and a gloss-finished checkered pistol grip for a beautiful finish.  This rifle utilizes a geared lever and bolt design so that it can accommodate high-pressure rounds. A detachable box magazine also allows for the use of pointed-tipped bullets. This option greatly increases the range of the rifle.
Conclusion
All the video game weapons above would make a great addition to any home arsenal.  Compare the real thing to the gaming weapon for the ultimate well-rounded experience.  Use the list above to use your favorite weapon both virtually and in real life.