The growing popularity and usage of red dot sights have pushed many companies out there to make their own products. As expected, the growing demand and subsequent proliferation of red dot sights have given consumers a wide range of choices at my different price points. One such red dot sight is the Pinty 1x20mm RDS. This red dot sight comes in at a very budget-friendly price point of $32.99 at pintydevices.com.
Features of the Pinty 1x20mm RDS
Some features include a red or green illuminated dot reticle with brightness control, the parallax-free design eliminates the need for centering, it is both fog-proof and waterproof. A full list of specifications can be found on the Pinty site linked above so I'll just list a few.
Objective Lens: 1x20mm
Weight: 154g/5.4oz
Rail: 20mm/0.78inch
4 MOA
Included in the box are the sight, instruction manual, cleaning cloth, CR2032 battery, Allen wrench, riser, and lens caps.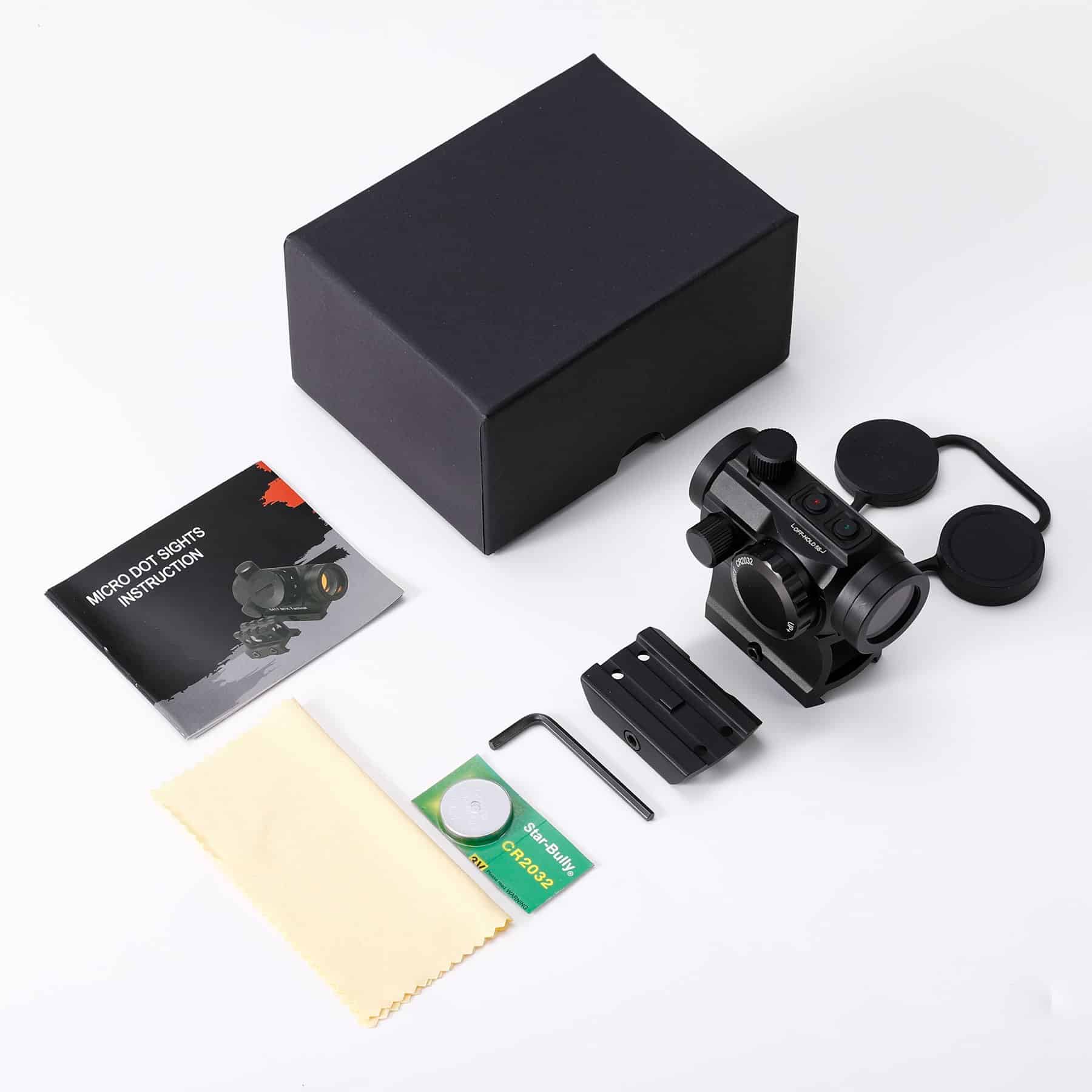 Pinty 1x20mm RDS Field Test
Given the price, this sight performs well, handling 500+ rounds of .223 Rem without losing zero. Installation is straightforward and simple.
Switching between red and green illuminated dots is as easy as a push of a button. Windage and elevation are adjustable, as well as a removable 0.83-inch riser mount.
It is made with an aircraft-grade aluminum alloy and is both lightweight and durable. The battery compartment is accessible from the side, which makes battery replacement simple without having to dismount the sight like some other brands. The 20mm rail is standard which makes this sight compatible with most guns on the market.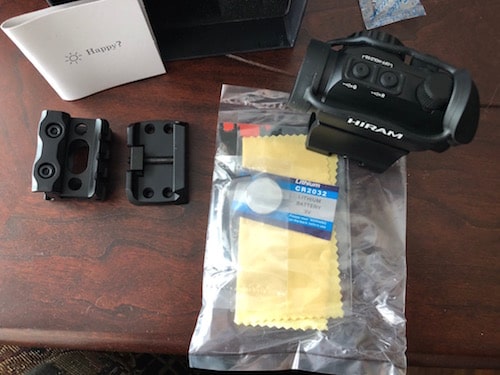 All things considered, the quality of this red dot at this price point is fair. If you're looking for a red dot sight for playing around with at the range in a non-competitive setting, you can't go wrong with the Pinty Red Dot Sight. It's quite simply a great bang for your buck.