If you're reading this article, it's probably because you are interested in duck hunting, but don't know about all of the gear and accessories you're going to need for a successful hunt. This is a common situation with new duck hunters in general.
There are two things that you will need for any successful duck hunting trip: the first is to select a good location where there are actually ducks, and the second is the proper gear. We're going to focus on the latter in this article.
First, we'll dive into the general gear and accessories that you will need to accumulate before you go duck hunting, and then after that, we'll go into the very best makes and models of gear and accessories that you can get for this year.
What Gear and Accessories In General Do You Need?
First and foremost, you're going to need all of the necessary permits and hunting licenses and tags before you can go duck hunting. Duck hunting is tightly regulated and there are many restrictions and regulations that you will have to comply with. It's your responsibility to research what the laws and regulations are for your state and area before you go duck hunting.
With that said, here are the primary gear and accessories that you will need:
CALLS
There are a variety of duck hunting calls on the market, and it's advisable to bring at least two or three with you on your trip. This way if one fails to work or doesn't attract ducks, you have backup options.
CHEST WADERS
Go with chest high waders, which will also keep you dry even when you sit down. Hip waders will work, but they aren't as protected as chest waders are.
DECOYS
A few duck decoys that you set up out in the water will be great for attracting real ducks. Of course, the more realistic the decoys, the better.
GUNS AND AMMUNITION
You'll need a shotgun, preferably chambered in either 20 gauge or 12 gauge, for duck hunting. Over and under, double barrel breech loading, semi-automatic, or pump action shotguns will all work, but most novice duck hunters will go with a pump action first.
The reason why is because pump action shotguns are relatively inexpensive in contrast to semi-automatics and will feed just about anything you put through them, so there's no need to worry about jamming problems.
Make sure you buy steel birdshot shells that are designed specifically for duck or waterfowl hunting. You don't want to go with shotgun ammo that is designed for clay pigeon shooting.
HUNTING CLOTHING
You'll want to be very particular about the clothing that you choose for hunting. You need to choose clothing (as well as hunting blinds) that will match your surroundings. Ducks are not as dumb as you may think, and they can pick up on abnormalities in their environment. That's why camouflage clothing will be wise, and by camouflage, I mean any clothing that helps you blend in (not necessarily military camo garbs, or instance).
As far as specific clothing items you will need, create a checklist of the following:
Boots
Hat
Jacket
Shirt
Pant
Socks
You'll also need to wear waders like we discussed previously, which will help protect you from getting wet (which will rarely be pleasant).
OPTIONAL ITEMS
There are many items that would be nice to have on a duck hunting trip but are not 100% necessary. For example, you may want to set up a hunting blind to help conceal yourself, although it's more than possible to hunt without one. You may also want a game strap to help haul your ducks back, and a marsh pole to help keep your balance over marshy and uneven terrain. In addition, if you're going to be hunting with anybody else, you'll need a radio to stay in contact with one another.
The Best New Duck Hunting Accessories
Now that you know what you need, it's time to get a bit more specific. Here are the top new duck hunting accessories that you can buy for this fall's hunt:
AVIAN-X A-FRAME BLIND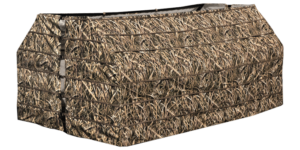 The Avian X A-Frame Blind is a streamlined and fully mobile hunting blind that will make you close to invisible in deep swamps and marshes.
It has a non-corrosive aluminum frame for superior durability, and a 600 denier shell to help shield you against the wind and rain.
The Mossy Oak Shadowgrass camouflage job offers excellent camouflage in most duck hunting environments as well.
BROWNING WICKED WING JACKET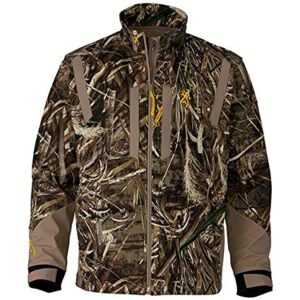 The Browning Wicked Wing Jacket is a fully windproof and waterproof jacket that will keep you dry even in the swampy marshes where you'll be duck hunting, and even if it's pouring rain outside.
Additional features the Wicked Wing comes with include integrated shoulder shooting pads to help absorb the recoil of your shotgun, PrimaLoft insulation, and underarm zip vents to help reduce personal perspiration.
DAKOTA WHITE FRONT FLOATERS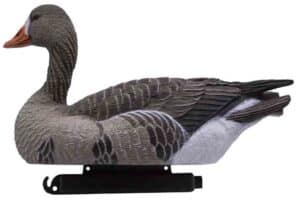 The Dakota White Front Floaters are very realistic looking duck decoys that are known for their durability. They have four different head positions so you can arrange them in a variety of added realism.
You can buy them in packs of six at a time; most hunters recommend having at least twelve decoys out on the water to make them more realistic.
DICKIES FLANNEL LINED SHIRT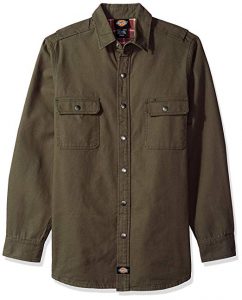 The Dickies Flannel Lined Shirt will be a great shirt to wear underneath your coat and waders.
The reason why this is a great shirt to wear is because its a very warm and insulating shirt that will help keep you cozy while your outer layer will keep wind and rain at bay.
DUCK COMMANDER PIONEER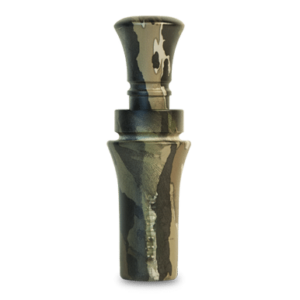 If you're looking for a call to use for duck hunting, the Duck Commander Pioneer is one of the most popular options available.
Based off of the proven design from Jase Robertson, it's a great call for both newbies and experienced duck hunters alike.
LACROSSE FOOTWEAR AERO ELITE WADERS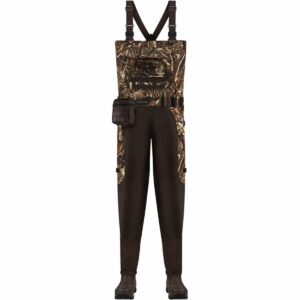 The LaCrosse Footwear Aero Elite Waders are one of the very best waders you can buy, and are available in three different insulation options.
They are very comfortable to wear but are also quite lightweight, in contrast to many other duck hunting waders which can often be very heavy. Your mobility will also be good in these waders thanks to LaCrosse Footwear's trademark Active Fit design.
MOSSBERG 500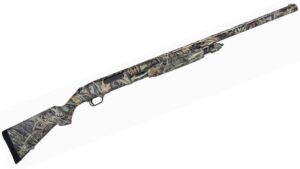 If you need a dependable shotgun to use for duck hunting, it's hard to beat the Mossberg 500. In continuous production since the 1960s, the Mossberg 500 is a very simple and durable pump action shotgun that is also very affordable. It features an ambidextrous tang mounted safety and a slide stop release lever located behind the trigger guard for ease of convenience.
Of course, there are plenty of other quality shotguns that you can go with as well, including the Remington 870 and Winchester SXP.
Conclusion
Remember that the gear you choose to bring with you on your duck hunting trip will have a major impact as to the success of your hunt. Fortunately, the above high quality gear will serve you well for this year and many years to come.