Sending your child off to school hasn't been as carefree for parents as in past years. Because of increasing levels of violence in our society, more and more moms and dads have considered buying bulletproof backpacks for their children. In addition, some parents opt for placing armor plates in their child's backpack. In any case, both forms of protection provide a sense of security for all folks involved.
Besides students, government agency workers that have the potential to be a target during political uprise may consider a bulletproof backpack. On average, bulletproof backpacks cost around $200. While this may seem a bit high, remember that these packs come with an insert. They're also high high-quality bags that will last for many years — with minimal maintenance or care involved.
---
Bullet Proof Protection Ratings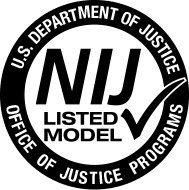 Any bulletproof products you buy should be NIJ certified. A rule of thumb is to make sure the NIJ certification is displayed on the company's website from which you are buying. Consider not making the purchase if the company does not have such a certification. Ask before you buy!
Body armor is rated to let you know how fast a velocity of bullet it has been designed to stop when fired directly at the armor or panel. Therefore, the higher the level of protection, the more you are going to pay for the product.
Most consumers will purchase a product of a lower level, as some calibers are more common than others. A lower level panel may still help you stop a bullet that usually would be stopped by a panel that was rated at a higher level. Please see below for the NIJ Rating system of body armor and bulletproof panels.
---
The National Institute of Justice Rating System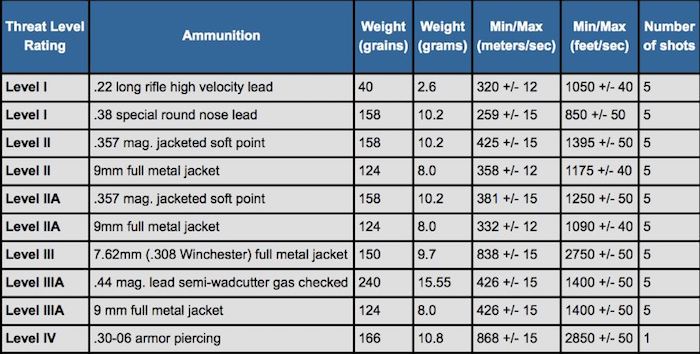 Level 1 – This level is noted for the bulletproof technology in its early stages.
Level 2-A – Will stop calibers such as 9mm and .40 S&W with a full metal jacket.
Level 2 – Tested against 9mm and .357 Magnum.
Level 3-A – Features a higher level of body armor. This is typically the level of armor used in packs and mid-priced inserts. It will not stop an AR-15 or AK-47 round. An AR-15 was used at the Parkland school shooting.
Level 3– Designed to stop .223 ammunition, as used by an AR-15. This level is the minimum rating needed to stop bullets from any of the major assault rifles.
Level 4 – This will stop armor piercing rounds and is the highest level of protection you can currently buy. Level four is the go-to for SWAT teams and others at risk for being under heavy fire from large high-velocity rounds.
Weight of Plates
Higher rated plates are made of harder materials and weigh more than Level 3-A. It's highly unlikely that you'll stop a high-velocity rifle bullet with the Kevlar-based soft plates found in most of the premade packs. Before you purchase a plate for a young child, always double check the weight of any bag or insert to make sure it a proper weight.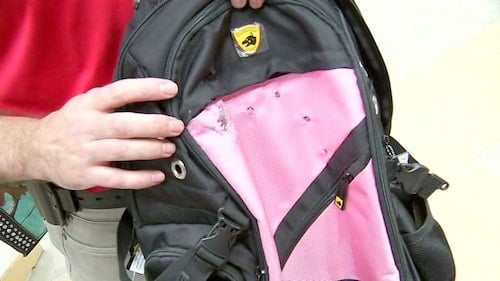 Level 3A is suitable for those concerned about walking home from work or school in busy urban areas where gun violence is usually the highest.
Level 4 is much heavier than Level 3-A because it's made of ceramic and hard materials as opposed to the softer 3-A panels which are lightweight protection.
---
How Effective Are Armored Plates?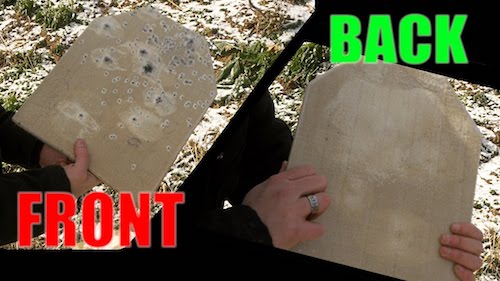 Before you purchase a bulletproof backpack, take a look at these helpful tips:
Level 3-A is usually the rating for most backpacks. This level will not stop high-velocity rounds from rifles such as the AR-15 or AK-47.
Gunshots can be fatal without actually penetrating the armor. This means while the bullet may not penetrate you, you'll still deal with the armor on impact.
Packs Versus Plates
For this review, the backpacks listed below all offer Level 3-A protection. On the other hand, with Level 3 and 4 protection, it's best to buy an insert due to availability. This is because major manufacturers of premade packs seem to favor the 3A rating for their standard packs.
For example, your child may absolutely love their existing backpack. You can simply add an insert to get the best of both worlds. They'll be happy and protected.
---
Best Bulletproof Backpacks
Most bulletproof backpacks offer plenty of comfort due to the gel padded straps. Let's take a look at two of the most popular packs on the market today …
1. GUARD DOG Security ProShield Smart Tactical Backpack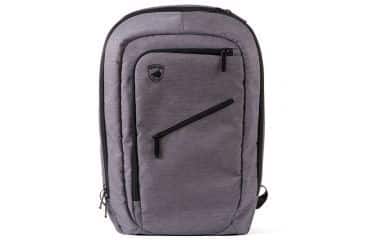 If you've ever watched the Guard Dog YouTube video, you know what I'm talking about. GUARD DOG SECURITY offers the ultimate in comfort. Their packs feature gel padded straps which are perfect for people and students on the go. The styling is basic, but it has all the modern features that help you to blend in a crowd.
With the ProShield Smart Tactical Backpack, you'll get a strong and padded sleeve that fits a laptop up to 15 inches — plus 20 pockets to keep all of your accessories organized. In addition, Guard Dog performs ballistics tests on all packs before sale.
Along with the ballistics tests, Guard Dog also includes a copy of certified tests results in their description photos on Amazon. They stand behind their quality product and guarantee results.
However, this bag is a bit on the small size, so it's a better option for a school student rather than an adult. Aside from that, it's a solid and reliable form of protection.
Features
Built-in charging bank —  charge your mobile devices from your backpack on the move
TSA-approved quick-open back prevents the need to remove laptop and tablet for security screenings
Twenty compartments include an ID pocket, RFID Blocker Pouch, 18-inch laptop and tablet sleeves, and a hands-free phone holder on the strap
Designed so you can wear it daily with protection for when you least expect it
Includes built-in rain poncho!
Check the best price on Amazon!
2. Guard Dog Security ProShield 2 Prym1 Edition Tactical Backpack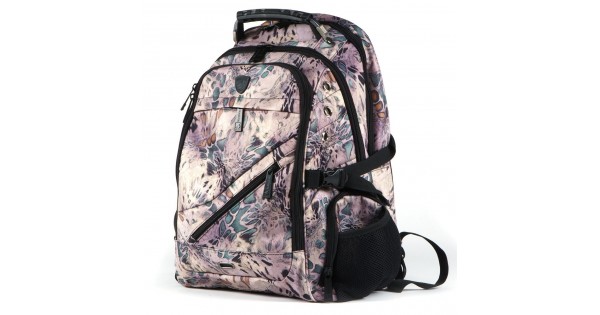 The Guard Dog Security ProShield 2 is the perfect pack for daily use or traveling. This backpack combines safety and style. The Guard Dog ProShield 2 also features an organic design of animal patterns and textures. Rather than traditional trees and leaves, the textured design creates a vivid and appealing 3D appearance on a 2D surface.
This bag is a favorite amongst school-age children as it's appealing to the eye, with a fun and creative style — you'll find everything you need in this lightweight pack. For example, this pack includes over twenty organizational panels and pockets. These include a tablet/laptop pocket and detachable key ring.
In addition, a built-in auxiliary multimedia port extends from inside the backpack to the outside shoulder strap for music and hands-free phone usage. The Guard Dog 2 is a great choice for both adults and students of any age. It's a personal ballistic pack with a low-profile look, along with tactical functionality.
Ergonomic comfort, plus added gel support, and padded shoulder straps finish off the features of this pack. Lastly, the Guard Dog II weighs mere ounces more than tactical packs, and it will keep you protected even during unobtrusive situations. A great choice.
Features
Unique 3D camouflage design for the utmost in versatility
Enhanced gel padding for extra comfort
Hands-free phone usage — auxiliary multimedia connection extends from inside the backpack to the shoulder strap
Over 20 pockets and compartments to keep you organized, including tablet/laptop pocket
Lightweight and functional
Weighing only ounces more than a non-armored backpack
Check the best price on Amazon!
---
Final Thoughts
In today's society, mass shootings have become more of a reality and it's never too early to be protected. Bulletproof backpacks provide oneself and parents of children, a sense of security in the event of assault fire.
Finally, all proceeds of Guard Dog bulletproof backpacks will benefit families and victims of the Parkland Shooting Via Broward Education Foundation.