In the firearm community, concealment furniture is a new trending idea in 2019 amongst gun owners.
By now, there is a good chance you have come across a few products and designs that you thought would look great in your home, office, or anywhere you want to be covertly protected in the event something unthinkable happens.
Taking a tip from the Purloined Letter, hiding your firearms in plain sight not only helps make it blend in with the surrounding decor, but it also helps ensure you have the accessibility you need without calling attention. Gun concealment furniture comes in a variety of different sizes, options, styles, and security features; however, deciding which one is best suited for your home or office can be a cumbersome task.
Do you sacrifice looks for security? Is it easier to simply get a clunky gun safe and keep that in the corner or would a beautiful piece of customizable wall art to help tie in the atmosphere?
Get Great Guns and Ammo Deals!
---
What is concealment furniture?
Concealment furniture has been around for centuries. Artisans have been perfecting the design of concealment furniture to meet security and storage demands as well as home décor desires. Often these are cabinets, desks, tables, and compartments fitted with shelves and compartments to help you protect your belongings.
Secret compartments, shelves, and bunker furniture are used daily by many people around the world and have been for ages. Even as far back as the 18th century, the popularity of combining hidden compartments with functioning furniture was commonplace and meant primarily to keep valuables safe from those wishing to take them as their own.
Over the past 50 years, we have seen more of a need to conceal firearms in plain sight as the stigma of firearm ownership has become more prevalent.
Who benefits the most from concealment style furniture?
As a gun owner, then you know that accessibility and security are the most important things.
Your licensed firearm cannot be left within everyone's reach, but must also be accessible to you in case of an urgent situation. Concealed gun storage furniture with adequate locking solutions can help keep everyone safe, especially if there are small children around.
Even those don't own firearms can benefit from the security that concealment furniture, gun flags, and floating shelves offer when it comes to securing secure their credit cards, electronics, cash or even to only add a touch of old-world glamour to home décor.
Regardless of what style you like and what design speaks the loudest to you, there is a solution for you that requires only a few criteria.
It should look great
Whenever it comes to any piece of decor in your home or office, you want it to be appealing to the eye and give that "Wow" factor without being annoyingly offensive to the surrounding environment.
While a typical tactical wall setup may be more effective in storing weapons and accessories, they often lack the eye-pleasing subtleties needed to make concealment seamlessly integrate into your decor.
As these products evolve, more options become available to help cover the various decorating stylings of a large and varied customer base. Not every piece is going to adorn the walls of a man cave or garage and having solutions that can be placed attractively in other areas of a home or office help broaden the application and appeal.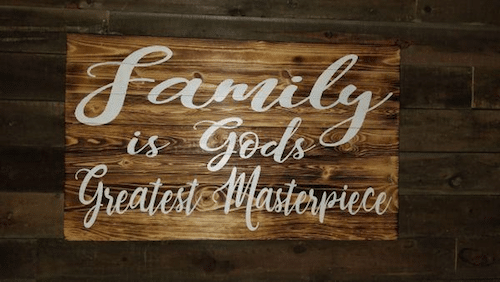 Whether your decor preferences are more rustic or closer to modern, styles like San Tan Woodwork's customizable concealment flags and shelves help keep your look sleek and stylish while keeping your security close at hand.
It must be ultra-secure
With anything relating to firearms and their storage, the key is safety and security. Concealment furniture and artwork must have not only the desired effect when it comes to the aesthetics, but must also safely store your firearms out of reach of those who may misuse or abuse them.
For example, San Tan Woodworks' concealment flags and shelves primarily utilize a magnetic locking system that only unlocks when the magnetic key is placed near the lock, keeping the weapon safe and secure from anyone who isn't supposed to be handling the contents.
For those seeking more security, RFID locks are also a common option for those looking for a bit more protection. RFID technology has become commonplace in both residential applications as well as commercial given the higher amount of security it provides.
With these locks, you can secure firearms using a lock controlled by radio frequency that prevents accidental unlocking by way of a control card.
It should be made by hand
In a world of mass-produced everything, artwork that doubles as concealed gun storage and handmade to order is growing steadily in popularity. Gun owners across the country recognize the quality that handcrafted items provide as well as the artistic touches it gives to any environment.
When you opt for a concealment furniture solution that is handmade to order over something produced in a factory by machines, there is more of a human touch to the artistic nature it provides.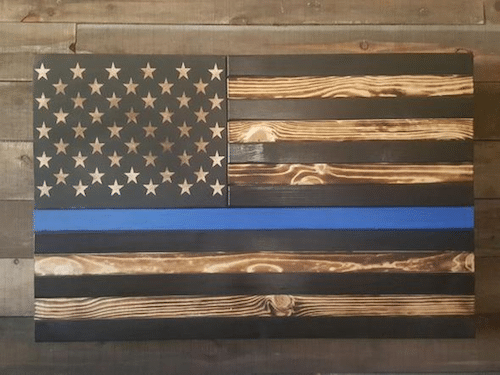 Many of the companies that hand make your favorite tactical walls and concealed gun storage solutions, like San Tan Woodworks, are small businesses who place more attention to the quality of the final product over those who are more focused on turning out a high quantity of units.
You want it to be customizable
If you are going to spend the money, you want it to be exactly the way you want it, right?
Not everyone is a "one-size fits all" kind of person, and the concealment wall art allow for more personalization with limited cost. Many of those who are looking for concealment options want a piece that not only blends into their surroundings but one that also represents their unique tastes or displays some sentimental graphic or logo that speaks out to them in a fashionable way.
Because you are working with companies that specialize in handcrafting these gun storage solutions, you can customize your piece the way that best works for you and echoes your unique taste or experiences.
For example, messages that have a more aggressive feel now have a home on the wall of your favorite room: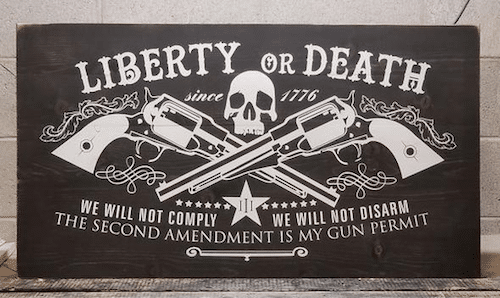 Alternatively, for more of an elegant option that acts as a piece of rustic art that gives a more "homey" feel:
The possibilities are endless and limited only by your imagination. Any craftsman who has the tools and the knowledge on making customized concealment wall art will be able to sit down and help perfect the design that speaks to your individual taste. Don't hesitate to discuss with them your vision and let them prepare some examples.
---
In Summary
With all the options out there, shopping for a concealment solution that is both secure but also eye appealing can seem to be an uphill struggle in deciding which one to best suits your home or office.
As the popularity of concealment furniture and wall art becomes more mainstream, working with veteran-owned small helps ensure you get the gun storage solution you need with the attention to quality you expect from artisan crafters at the most reasonable price.