Now more than ever, with the sweep of Covid-19 upon us, it seems relevant to prep for an emergency. "Prepping" refers to preparing you and/or your family to survive in the case of a possible catastrophe. The are several good prepping 101 guide references that you can look to on Amazon, but here is a simple guide for getting started.
Prepping includes building a stockpile of food, water, and other necessary supplies to keep yourself safe.  While many people think "preppers" are crazy, conspiracy theorists, the reality is, most are just regular people who are just prepared for the worst.
How Should You Start?
Believe it or not, the first step is not to buy out all the canned and paper goods at your local grocery store.  To begin prepping, it is important to first decide where you will store your items. You do not have to live in a five bedroom, standalone house to have space to prep.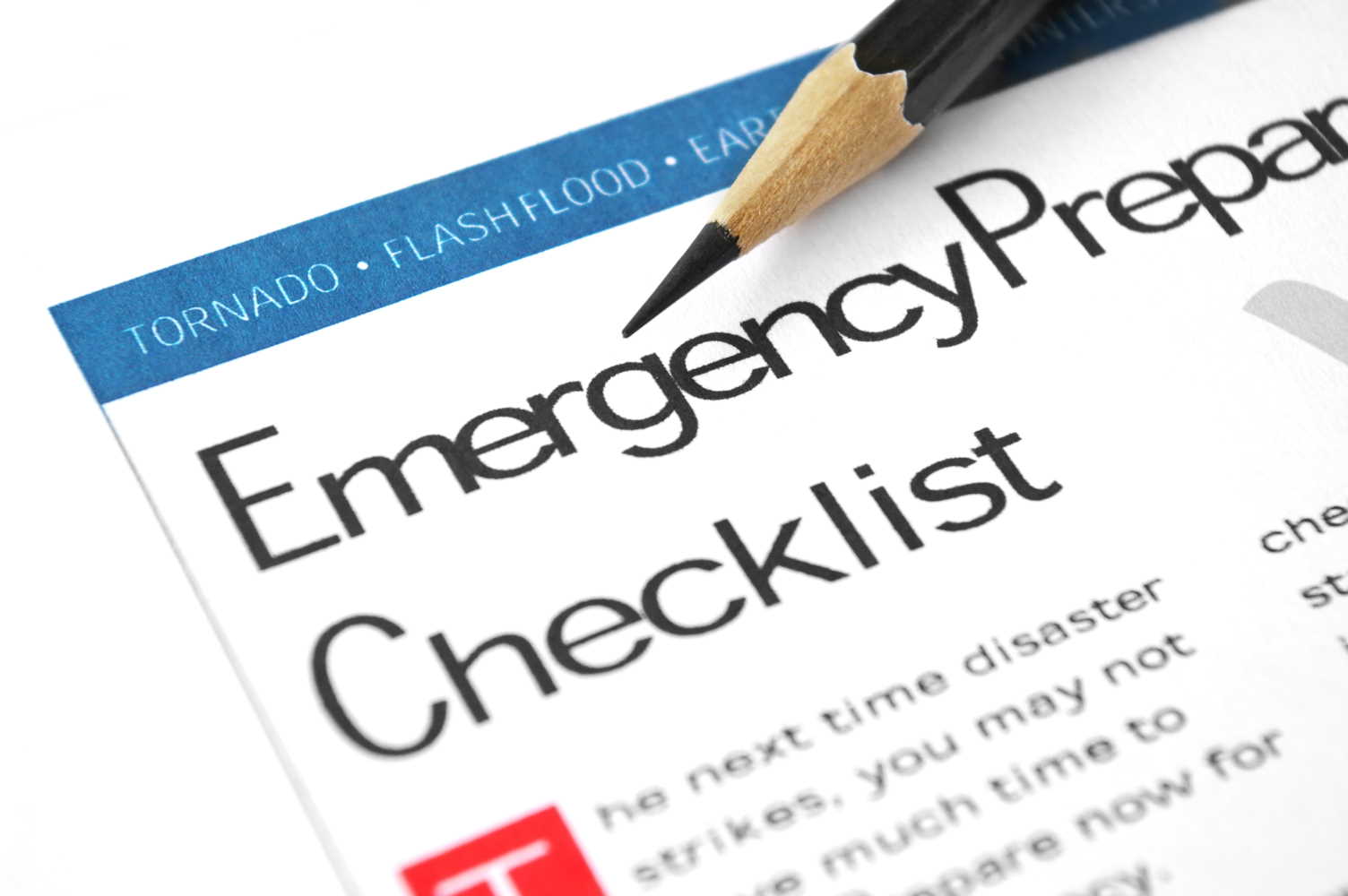 Prepping while living in a studio apartment is completely possible, it just takes dedication and a little more creativity with storage.
No matter where you choose to keep your stockpile, make sure you have some type of shelves and/or bins to keep your things organized.
These can be located in a closet, basement, or even under the bed if you're tight on space.
Formulating A Plan
Planning to prep doesn't have to be super involved.  The main thing you must take into consideration is how many people you must prep for.  Prepping for yourself and prepping for a family of four are two very different things. Another thing you must consider is how long you would like your stockpile to last.
Do you want to be prepared for one week? Two? A month? Most experts believe you should be prepared for at least two weeks in order to handle the majority of disasters. Once you make these decisions, figuring out how much food and supplies to have is simple math.
Getting Started
Once you have storage and organization in place, as well as a solid plan, you are ready to get started purchasing your supplies. Building a stockpile takes time.
This is not a one-day shopping trip, unless you have a large sum of money you are willing to spend all at once.  Typically, preppers set a budget and a window of time that they would like to complete everything in.  This makes your goal less overwhelming and more attainable.
Gathering Equipment
Before getting to the food and water, it may be necessary to purchase some equipment to make your prepping go more smoothly.  One common piece of equipment for a prepper is a food dehydrator.  You can use a food dehydrator for fresh fruits, vegetables and meats to make them last longer in storage.
Another piece of equipment that would come in handy during a disaster is a solar charger.
A solar charger will allow you to charge electronics or phones using only the sun for energy, which is helpful if your power goes out for a long stretch of time.  If your power is out, chances are your access to clean water could be limited as well.
Purchasing a water filtration kit gives you a safety net so that you are not left without clean water.
These are just three examples of helpful pieces of equipment for prepping, but there are many more to consider when making your plans.
Gathering Food
After planning the equipment, it's time to think about food.  As could probably guess, you should focus on foods with a long shelf life.  Any food in a can typically has a long shelf life and will last in your stockpile for a few years.
Soups, beans, fish, and meat are all popular canned foods that have long shelf lives.  These foods are also great because they can be eaten without heating or cooking. Dried goods, like oats, rice, and grains are important to have as well.  They keep for long periods of time, are healthy, and fill you up for a long time.
It is also necessary to consider stockpiling items that can be used to make other foods.  Flour can be used to make your own bread or muffins, while cornmeal can be used to make cornbread or corn tortillas.
To make these foods, you will also need to have things like baking soda, salt, and sugar. Having necessary baking ingredients on-hand during an emergency allows you to make perishable items when you need them so that they don't go bad.
There are also pre-made meals that are vacuum sealed and heat on their own.  These can be anything from MRE's to SOS Emergency Food Bars to Freeze-Dried Entrees.  There are even "camp sandwiches" that are little hot pockets with a three-year shelf life.  These items are great to have as some of them have an entire, well-balanced meal inside.
Gathering Water
Next on your list should be water.  While you may have decided to purchase a water filtration kit as part of your plan, it is still helpful to have some fresh water on hand that doesn't need to be filtered.  You can either purchase a large water storage tank if you have many people to prep for, or just a few gallons of water if you are just prepping for yourself.
Additional Items
In addition to food and water, there are some other items to consider adding to your stockpile.  Make sure to have reusable plates and utensils for your food.
Toilet paper is a big necessity to have on hand in case of an emergency, as are first aid supplies.  Some people or families may want to even add protection, such as body armor or firearms, to their stockpile. You can find more information on that subject here and here.
Conclusion
This article is simply a beginner's guide to prepping.  When all is said and done, the decisions you make about prepping are personal and different for everyone.  Don't use someone else's prepping plan as your own.
You, or you and your family, should be making the decisions about what to consider when prepping.  In the end, the most important thing is to stick to your plan and stick to your budget.
Happy prepping!