It's official, after a five year hiatus, the Walther PPK and PPK/S .380 ACP pistols are back in production and will begin shipping to dealers following SHOT Show in Las Vegas.
The Walther PPK is one of the most iconic pistols ever produced. Not only is it famous for being the sidearm of choice for James Bond 007, but it's sleek and distinctive look and virtues as a concealed carry pistol have made it an enduring icon in the world of firearms. In many ways, the PPK is the 1911 of concealed carry pistols.
But what's particularly notable about this new PPK is the fact that it is genuinely Walther made.
While Walther made the PPK from the 1930s to the 1980s (and the PPK/S following its formal introduction in 1968), in the 1980s production was handed off to Interams in the United States. The PPK pistols still had the Walther name and logo on them, but they were Interarms made.
This continued until 2002, when Smith & Wesson took over production of the PPK and PPK/S pistols until the early 2010s. Again, the pistols were still licensed by Walther with their name and logo on them, but they were not actual Walther-made pistols.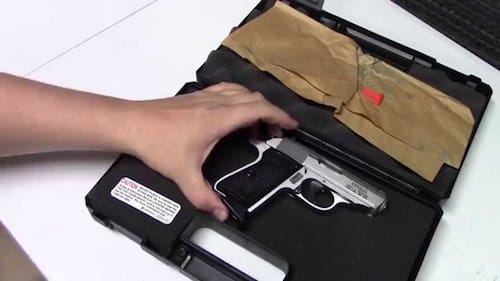 However, that changes this year. The slides of the new PPK and PPK/S pistols are built at the Walther factory in Germany and then imported into the United States, while the frames are built at Walther's factory in Fort Smith, Arkansas, where they are then assembled before being shipped.
To put things in simpler terms: these are the first PPK and PPK/S pistols since the 1980s that are authentic Walther-made pistols and not just Walther-licensed copies. And this is also the first time a PPK or PPK/S of any kind has been officially in production since the early 2010s.
The new PPK and PPK/S pistols are offered in both black and stainless silver finishes. They also feature an extended beavertail on the frame to help prevent slide bite, and all are chambered for the popular .380 ACP round (at least for now, as it's possible that Walther may introduce .32 ACP caliber versions in the future like they used to offer). The PPK holds 6 rounds in the magazine, while the PPK/S has a longer grip and holds 7 rounds.