For many at-home gunsmiths, wading through the information online about 80 percent lower receivers can be confusing. In fact, the product's name itself can cause confusion as it goes by many names on the market, including an "unfinished receiver," an "unfinished lower," or a "ghost gun."
Simply put, an 80 percent lower is a receiver that has the dimensions of a typical lower receiver. However, unlike a typical receiver, it is only 80 percent finished. This means the safety selector hole, fire control group pocket, as well as the hammer and trigger pins are incomplete.
The lower is completed by the person who buys it by using tools, usually a jig and jig tools. The process of finishing the 80 percent lower takes from thirty minutes to an hour for most people. When you are in the process of making your purchase, there are several things to consider.
Get Great Guns and Ammo Deals!
---
Buying 80 percent lowers online is legal
Anytime you deal with firearms, even unfinished components, you'll need to ensure you're compliant with state and federal regulations. If you're worried about regulations from the ATF (Bureau of Alcohol, Tobacco, and Firearms) or your state, consider these issues when looking to make your purchase.
Buying a lower receiver that is 80 only percent completed is important. According to ATF regulations, an 80 percent lower is not considered a firearm.
Because of this, ATF regulations are clear that purchasing 80 percent lowers online is perfectly legal and a Federal Firearms License is not required for the sale. Once you purchase and finish your 80 percent lower, you can assemble your firearm knowing it's legal for personal use.
However, if you live in California, know there are new requirements for serial number engraving once you complete work on your 80 percent lower according to Fox News. Despite this, the process of buying and finishing an 80 percent lower for a personal firearm remains perfectly legal in all 50 states.
For more information about the current laws in your area, the National Rifle Association has many resources that can help.
---
Find the right company when making your purchase
Not all companies that sell 80 percent lowers are created equal. To make sure you don't make a purchase you regret later, consider several issues.
Find a company that can sell you both the lower as well as the tools that will help you complete it. Most reputable companies should be able to do this.
Check to see if the company has both telephone and online support. If you get stuck in the middle of your project, you'll want to know you can talk to someone instead of waiting for an email response.
Check online reviews to see the trustworthiness of the company. If there are several unresolved issues on their record, steer clear.
You'll want to find a company who will stand behind you once you make your purchase. Doing a bit of due diligence will help ensure that will be the case.
---
Consider what you want to purchase
Keep in mind that not all 80 percent lowers are the same. Because of this, you need to make your choice based on several factors. Most importantly, you'll want to purchase a lower for the build you want to complete.
This could be an AR-15, AR-308, or several other options. You'll find a wide selection of receivers, as well as other parts, when you search online.
You also can choose from a forged or billet lower. Although the differences are subtle, it is a choice you'll need to make before you buy. Both forged and billet lowers are made out of aluminum.
However, a forged lower is made from two parts and the put in a forge and heated. A billet receiver is precisely cut from one block of aluminum in a process that takes several hours. Forged lowers are said to be more durable, while billet lowers can be more intricately designed.
Again, remember the differences are very subtle, and either type of lower will be a sturdy firearm that will give you a lot of use.
---
Don't forget the tools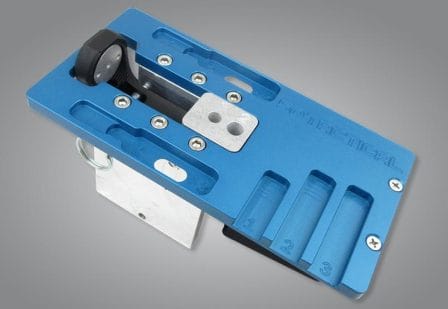 Remember that your 80 percent lower still has 20 percent of work that you'll need to do to complete it. You'll likely need to purchase a router jig and tools to finish the job.
Instead of purchasing everything individually, some companies will sell you the 80 percent lower and the tools you need in one kit. If this will be your first project, it would be a good investment.
Don't try to cut corners when finishing the lower to save money. You'll be better off buying the proper equipment to make sure the job is done right the first time. Plus, if you plan on assembling several firearms in the future, it's an especially wise investment.
Even though ordering your 80 percent lower may seem daunting, know that with some research and patience, you'll make a purchase you can be pleased with for many years to come!